The Caregiving Club offers consulting services and educational content with a message to empower caregivers to prepare to care.   In the same way that our society is more in tune with planning for our retirement, caregiving is a life event few will miss.  It is easy to miscalculate the toll it can take physically, emotionally and financially.
Our Vision
Empower family caregivers on how to balance self-care while caregiving.
Our Mission
Caregiving Club will improve the health and wellness of family caregivers nationwide by raising public awareness for caregiving and providing practical information to caregivers via expert advice and guidance delivered through media outlets, social media, corporations, organizations and other service providers who reach America's 65 million caregivers.
Founded in 2011 by Sherri Snelling, former chairman of the National Alliance for Caregiving and a veteran of the health care and technology industries, Caregiving Club is putting the spotlight on this life event that 65 million Americans currently face.
Caregiving Across the Life Spectrum
With life expectancy increasing (1 in 50 Baby Boom women will live to age 100!) and 10,000 baby boomers turning 65 every day  – few are prepared for the silver tsunami heading towards us.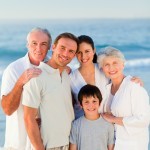 Essentially, our society will have more parents to care for than children.  This will impact families, the workplace and our lives as we know it today.  As we live longer, caring for a spouse, a partner, a parent or other older loved one, caregiver will be a role that many of us will play.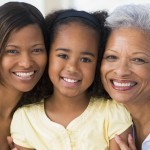 We also cannot overlook the challenges facing the Sandwich Generation – those caring for older loved ones while still raising children.  And, we have another population of caregivers concerned about the future of their child with chronic illness or disabilities – who will care for these loved ones when we are gone?
Caregiving Club looks at caregivers holistically in terms of their lives and lifestyles.  We have taken a caregiver-focused approach which puts the caregiver's health and well-being at equal importance to the person for whom they are providing care.  By ensuring that the caregiver's boat does not capsize, Caregiving Club will be a lighthouse guiding caregivers safely on their journey.
The Trifecta of Holistic Caregiving
Since balance requires an holistic approach, our information is packaged in the three key areas that impact caregivers' lives:
Health and Wellness

Financial Planning 
Aging Technology