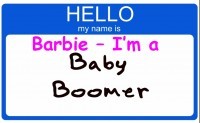 Barbie, the famous blonde with the tiny waist and long legs who has been a doctor, an astronaut and even President, is 53 years old this year and is perhaps one of our most famous Baby Boomers.  Actually, if Barbie were real instead of a doll, I think she would be 69 or 70 because when she debuted in 1959 she was supposed to be a teenager – close to 17 years old.   As I started to write my blog about National Home Safety Month (June) and what caregivers should know to help keep their older loved ones living at home as long as possible, somehow my childhood came flooding back and I remembered that all I wanted was the fantastically pink Barbie Dream House.  That started me thinking how Barbie, who is a known trendsetter, will need to modify her dream house for safety and convenience as she gets older (although she seems to defy aging which is a whole other blog post).
I contacted Louis Tenenbaum, one of the nation's most respected CAPS experts (certified aging in place specialists) and the founder of the Aging in Place Institute.  Aging in place is the term used to describe our desire to stay living in our homes as long and as independently as possible even though we face health challenges and other issues of aging.
Louis took me through a litany of home safety modifications which are actually beneficial for any age.  That is what experts call the concept of universal design – to ensure that something works for any age from 18 to 80.  Universal design is an idea that AARP has been promoting especially after it conducted a study that found that almost nine out of 10 Americans age 50+ want to stay living at home as long as possible.   One great example of universal design is the OXO Good Grips brand of home kitchen utensils.  Originally developed by an engineer for his wife who suffered from arthritis, these gadgets are actually beneficial to anyone at any age.
According to Louis, "There is no one size fits all when it comes to how and where we want to live as we age.  However, the reality is that many of these modifications we should be making to our homes now – whatever our age – because they do make the home safer and that is good for everyone."
The key things to consider when modifying the home are what I call the three S's:
Safety from falls. As we age, falling becomes a serious health hazard and for those with certain chronic illnesses, such as multiple sclerosis or Parkinson's disease, balance can be a challenge that makes falling more possible.  According to the Centers for Disease Control, two million seniors are treated in emergency rooms every year for falls at home and falls are the leading cause of injury death among those age 65+.  One general tip is to remove any rugs that can easily trip you, especially if you have a cane or wheelchair.
Stretch and strain reduction. Whether in a wheelchair or just having trouble bending or reaching as we age (weak knees, arthritis) – every day tools for living such as bathroom or kitchen items and things such as clothes need to be within easy reach – with most items stored at waist level.
Strength challenges.  As we age our strength levels change. Louis advises that it is typically easier for us to pull than to push as we get older.  Therefore, modifications that accommodate this pull rather than push option is another key to making your house your home for a lifetime.
Going room by room with Louis, here are things you need to know to make your loved one's home and your own home a future dream house:
Entry to the home
Louis advises having a package shelf near the door – a convenient place to set your handbag or a grocery bag to that you can easily find your keys to open the door.
He also recommends good lighting near the keyhole, many porches have poor lighting and we know our vision diminishes as we age.  Also ensure you have a good light inside the entry.  It is also a good idea to have lighted house numbers on the home and the street to make it easier for emergency responders to find your house.
Louis also says remove steps and make a gradual grade up to your doorway that is slip-resistant.  You can use mechanical lifts or ramps to get a wheelchair over the lip of the bottom of the doorframe – this is a fairly easy modification.
Also, ensure your porch or entry to your home has a protective cover so that if it is raining or snowing you are shielded as you open the door.   If you enter from the garage, ensure there is good lighting and again easy access over the typical lip of a doorframe.  He also advises it may be easier to make your main entrance to the home a side or back door instead of the front door which normally have a stoop or steps.
Hallways
The first thing that Louis recommends is to ensure that you have "On/Off" switches at both ends of a hallway and right outside major rooms leading into a hallway (such as a bedroom).  Most homes have switches only at one end of the hallway.
In addition, if your loved one is in a wheelchair, doorframes can be too small to turn a wheelchair easily into or out of a room.  Rather than modify a doorframe, which Louis says is difficult and costly, you can simply have doors on sliders so there is no obstacle to doors which open in or out (or have the doors swing in instead of out into the hallway to allow for access).  Just ensure the handle to slide the door is sturdy and the door is not too heavy to slide easily as you pull.  It is also wise to change door knobs to lever handles which are easier to use.
Kitchen
When it comes to the kitchen – the key words are within easy reach.
Most typical kitchen counters are 36 inches high (or 38 inches for designer counter tops).  According to Louis they should be 34 inches so that you can sit as you chop or mix food (this height level applies to pull out cutting boards as well).
Outlets are typically located on the backsplash of counters making them hard to reach.  Moving these to the ends of counters or cabinets for easier access helps.  Also do not forget to move the switch for the garbage disposal as well.
Appliances such as ovens should be at lower levels (instead of the higher stacked ovens of some kitchens) and have side doors instead of a heavy door which makes it a burn hazard to lean over to get food out.  Stoves should have controls on the front of the stove instead of the top or back, again making it hard to reach.  Refrigerator doors can be heavy – side-by-side door models are best.
Also, store everyday items on middle shelves for easy accessibility.  You should also invest in sliding shelves for pantries, storage space and even in the refrigerator.
Stairs
One thing I loved about the Barbie Dream House was the elevator.
While an elevator may be a little pricey for your budget if your loved one has a multi-story home, Louis advises to think thoughtfully about popular electronic stair chair lifts, especially if your loved one has bad knees or a heart condition.  He cautions that the cheaper lifts (typically $2,700 – $3,200) drop your loved one on the edge of the top step where falls can happen more easily.  Instead, invest more ($6,000 – $9,000) to get a lift that will safely bring your loved one to the top of the stairs or even curve around the stairwell at the top so they are safely in the hallway.  You will also need a four-foot width on the stairs to accommodate the lift.
If your loved one doesn't yet need a lift, ensure there are hand rails on both sides of the stairwell.
Also, consider marking (in a fashionable way with designer paint or different wood stains – think Martha Stewart) the rise from the tread so it is easy to see the steps.
The other option is to move your loved one's master bedroom and bathroom to the ground floor to avoid the fall risk associated with stairs.
Bathroom
The first thing Louis advised, "Remove all towel bars – for everyone of any age."  He said they are all too flimsy to hold your weight if you grab for them when falling or off-balance.  Instead replace the towel bars with professional grab bars – both for the towels and inside tubs and showers.  He also recommends vertical grab bars to help get in and out of the tub as well as horizontal bars.  There are really stylish heavy-duty bars from Great Grabz that I like.
Louis also recommends a no-step shower and of course, a shower stool if it is easier for your loved one to sit in the shower.   And, change the showerhead and controls so they can be accessed at waist or sitting level – a handheld model is best.
A major consideration is having enough room in the bathroom if two people need to be in there at one time.  Whether you are helping your loved one as their caregiver or you have a home health aide or certified nurse assistant that helps with bathing and toileting, you need room for this activity in the bathroom.  You will probably also want a seat adjuster for the toilet.
One of the biggest bathroom modifications is to ensure the door swings out not in.  If your loved one falls in the bathroom with the door shut, even if help arrives, they may be blocking the door making it harder to get to them.
Bedroom
Many people have higher beds which almost require a step to get into – this will not work as you get older.
Purchase a lower-height bed; in fact it would be ideal for lifting in and out of bed to have one at wheelchair height.  In addition, Louis advises installing a trapeze pull above the bed so that it is easier to get out of bed (here is the pull rather than push concept).
And again, keep every day clothing and shoe items at waist level to avoid bending down for shoes or reaching high above on shelves for them.
If you are having electrical work done, such as changing outlets in the kitchen or adding light switches in hallways, ensure you add more outlets to the bedroom and main living space to accommodate medical equipment or technology assistive devices which need an outlet.
Garage or Laundry Room
Front loading washers and dryers are great investments and remember to have enough room so they are not stacked on top of each other.
Also remember good lighting in the garage – not the typical low lighting found in most garages.
Also ensure you have enough room to get a wheelchair in and out of the car or van.
When it comes to modifying your loved one's home, one recommendation that Louis advised is that while some of these changes may seem simple, it is wise to contract with a CAPS expert.  Many of the details of making these modifications go beyond the skills of your typical handyman and CAPS experts are trained and credentialed on understanding the challenges of aging and can even suggest modifications beyond this list or your initial needs.  If your budget cannot accommodate a CAPS expert, there is a non-profit organization, Rebuilding Together that has more than 200,000 volunteers in most communities across the country who can make simple modifications for seniors and people with disabilities.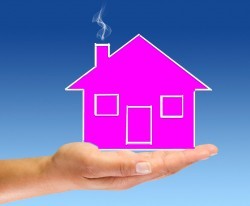 As Louis told me, "We need to think of our lives and our homes as more of a movie than a snapshot – we want to see the whole picture as we age, not just what our needs are today in freeze frame."
As Barbie and Ken grow old together, it will be interesting to see the changes they will make to the Dream House.  Whatever they are, I am sure they will all be in pink.