Sherri Snelling's blog articles reach millions of readers monthly – most of whom are boomers and women –through a syndicate of online news and community sites.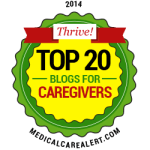 Recently for November National Caregiver Month 2014, Thrive! Insights on Living Independently from Medical Care Alert, voted Caregiving Club one of its Top 20 blog sites in the nation – thank you!
Sherri is honored to contribute articles on caregiving for the following online news sites (click links below for all of Sherri's articles for these outlets):

Alzheimer's Association – as the caregiving blogger for the Alzheimer's Association site, Sherri is proud to be a champion for those caring for the more than 5 million Americans diagnosed with this disease.  Sherri's blog articles appear monthly and one of her recent articles on Sylvia Mackey who cared for her NFL Super Bowl champion husband who suffered from dementia, had over 4,000 page views and 600 Likes on the Alzheimer's Facebook site.

Forbes.com covers the gamut on financial, economic and worldwide business stories.  Sherri contributes provocative content on family caregiving ranging from interviews with Dole CEO David Murdock and financial guru Suze Orman to intriguing caregiving cost lessons and tips such as "How to Avoid the Goldilocks Syndrome" and "Caregiving Tipping Points."
Click here to read all of Sherri's articles for Forbes.com.

The Huffington Post takes its successful brand and turns the spotlight on Baby Boomers with Huff/Post 50 – covering everything from news, health and sex, personal finance, technology and travel.  With Editor At Large, Rita Wilson (actress, producer, screenwriter, author), the site offers insights as to how to approach the next phase of life with energy and joy and heralds "life begins at 50."  Sherri contributes original articles on caregiving and self-care.
Click here to read all of Sherri's articles for Huffington Post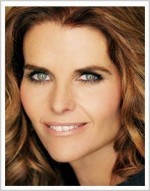 MariaShriver.com is the home for Ideas, Inspiration and Information for ARCHITECTS OF CHANGE.  Founded by Maria Shriver, passionate advocate for family caregivers and those with Alzheimer's disease (among other causes such as special needs children, women empowerment, lifelong learning , the RED campaign started by rock star Bono of U2 and Maria's brother Bobby Shriver), this site reaches millions with messages of hope and help.  Sherri became a caregiving contributor with the publication of her book, A Cast of Caregivers.
Click here to read Sherri's articles for MariaShriver.com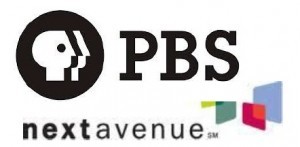 Just as Sesame Street has helped two generations of children flourish with its unique combination of information and entertainment, Next Avenue will educate and connect America's age 50+ population, helping them unleash their full potential as they grow older.  The Web site and companion TV programming is headed by a Twin Cities Public Television and American Public Television joint effort. Sherri contributes articles on caregiving and the Sandwich Generation.
Click here to read all of Sherri's articles for PBS Next Avenue

Sharecare is the online destination created by Dr. Mehmet Oz and Jeff Arnold, for health and wellness experts contributing content and answering reader questions.  It includes the most prestigious associations, leading brands, eminent hospitals and significant healthcare organizations and professional societies that represent the world's foremost medical expertise. From the American Red Cross to Colgate to Johns Hopkins Medicine to the National Academy of Sports Medicine. In November, 2012, Sharecare named Sherri #4 of the Top 10 Alzheimer's Influencers on the web and invited her to become a Sharecare expert.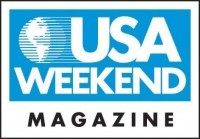 Click here to read Sherri's articles for USA Weekend
Click here to read Sherri's USA Today articles

ThirdAge – billed as the biggest and best site for boomer women since 1997.  Topics focus on health and wellness, aging well, beauty and style, relationships and love and entertainment.  Sherri has been a caregiving contributor since 2011.

Sherri is now an editorial contributor for the Examiner.com to bring local community stories and information about family caregiving to online readers.
Click here to read all of Sherri's articles for Examiner.com

wowOwow – this site is all about The Women On the Web offering insights from the following fabulous women on "conversations" about life, politics, news, entertainment and everything in between for "women of a certain age."  The site was created by Joni Evans, Lesley Stahl, Liz Smith, Mary Wells, Sheila Nevins, Joan Juliet Buck, Whoopi Goldberg, Julia Reed, Joan Ganz Cooney, Judith Martin, Candice Bergen, Lily Tomlin, Jane Wagner, Jean Chatzky and Cynthia McFadden.

 Caring.com – the leading online destination for those seeking information and support as they care for aging parents, spouses, and other loved ones. The site provides thousands of original articles, helpful tools, a comprehensive local directory of caregiving services, and the collective wisdom of an involved community. Sherri contributes a variety of articles on helping caregivers care for themselves while caring for others as well as profiles of caregivers she interviews across the country.
Click here to read all of Sherri's caregiver profiles for Caring.com

EmpowHER – an award-winning social health company for women. EmpowHER.com provides visitors access to one of the largest women's health and wellness content libraries on the web, as well as the largest online community of women discussing their health and wellness issues.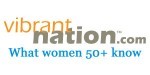 Vibrant Nation – a leading online community for Baby Boomer women with a growing network of over 150 midlife bloggers – this is the place where they connect and support each other on issues unique to life after 50, including fashion, beauty, family, relationships, work, money, and sex.

Living Better@50 – this site launched last year and offers a trusted resource for women over 50, a place where you can find up-to-date information on topics that touch your life daily.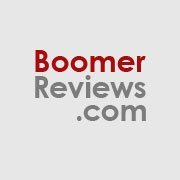 BoomerReviews – the source for reviews coming directly from your peers, friends, family and associates – anyone who can review anything from the 50+ vantage point.

Silk Purse Women – a site for women who are "powerful, over 40 and amazing" – this site offers articles on home, health, money, careers, relationships, style and passions.  The site targets those who are all contemplating "reinvention" of their lives.
Sherri is also a frequent contributor on caregiving to the following: