Available Now

Available in softcover and ebook at local booksellers and online retailers
Published by Balboa Press, a division of Hay House Publishers



Buy It Now from Barnes & Noble

Buy It Now from Balboa Press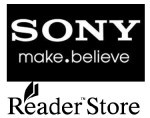 Buy It Now from the Sony Reader Store
Advance reviews for A Cast of Caregivers:
"These stories capture the essence of the emotional rewards as well as the turmoil that one experiences as a caregiver."
–Former First Lady Rosalynn Carter
"…a 'home run'… informative and inspiring for those preparing for or engaged in a caregiving journey."
Dr. Leisa Easom, executive director – Rosalynn Carter Caregiving Institute
"Well-researched, delightfully readable…smart advice…thumbs way up!"
Sally Abrahms, AARP caregiving blogger
"…a living, breathing, upbeat conversation replete with valuable information, resources and practical advice – no caregiver should be without it!"
Richard Della Penna, M.D. and Alzheimer's Association national board member 
"Snelling's authoritative debut offers expert advice and relatable celebrity stories for families and friends struggling to balance caregiving with everyday life…a sourcebook like this will likely be reassuring and essential…a smart, informative manual intended to help people take care of their loved ones while also taking care of themselves."
— Kirkus Reviews

 Book Buzz: Click link to read more advance reviews for A Cast of Caregivers
 
Author Events – Click link for Sherri Snelling's book signings and events

About the Book
National caregiving expert Sherri Snelling provides readers the "What to Expect When You're Caregiving" how-to guide book using celebrity stories and expert advice to help you prepare to care. Covering A to Z topics on how to care for a loved one AND how to balance self-care while caregiving.
More than 65 million Americans care for older parents, ill spouses, special needs children, returning war veterans, siblings and friends who are sick.  Yet, most caregivers say they feel "all alone." Caregivers also often neglect their own health and wellness – suffering from stress, burn-out, guilt and depression. This book helps readers understand that caregiver is a role they will play, how to care for themselves and that they are not alone.
Welcome to A Cast of Caregivers.
Celebrities Featured in the Book







Your How-To Guide on Caregiving
Covering all the caregiving roles you may play, the responsibilities you may face, the resources you will need, Sherri offers answers to the following questions all caregivers ask:
What caregiving role will you play?
How will you avoid the caregiving cost drain?
How will you prepare for the end?
How will you overcome stress, burn-out, depression, guilt?
How will you find happiness and support?
How do you start the caregiving conversation with a loved one?
How do you care for you while caregiving?
Interviewing other experts in the fields of nutrition, fitness, senior and special care housing, universal design and home safety, transportation and driving, technology, travel, gerontology, care management, psychology, hospice and palliative care and citing the latest research studies, authors and scholars – this book gives you the star power to step into the caregiving spotlight.  Sherri also offers her advice on how to have the C-A-R-E℠ Conversation and how to find your Me Time Monday℠.
About the Author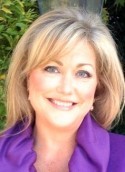 Sherri Snelling, CEO and founder of the Caregiving Club, is a nationally recognized expert on America's 65 million family caregivers with special emphasis on how to help caregivers balance self-care while caring for a loved one. She was recently name #4 on the list of Top 10 Alzheimer's Influencers according to SharecareNow, the online health and wellness experts site created by Dr. Mehmet Oz.  Sherri is also the former Chairman of the National Alliance for Caregiving based in Washington, D.C. and directed caregiver initiatives at a leading health and wellness company.
As contributing editor and blogger on caregiving for Next Avenue (the PBS web site for baby boomers), ThirdAge, Huffington Post, Alzheimer's Association and others, Sherri has also been interviewed on CBS Evening News, ABC World Evening News, MSNBC, Fox Business Network, CNN, and in the New York Times, USA Today, PARADE, Prevention, AARP Bulletin andWebMD. She is creator, executive producer and host of a caregiver self-help reality cable TV program, Handle With Care, and the Me Time Monday℠ weekly videos in support of the nonprofit Caregivers' Monday. She also interviews celebrities about caregiving at red carpet events in Hollywood and New York City.
Sherri has participated on various caregiving advisory councils: White House Middle Class Task Force, Centers for Medicare and Medicaid Services (CMS), Centers for Disease Control and Prevention (CDC), and Alzheimer's Association.  She is a frequent speaker on caregiving and boomer women self-care topics and is represented by the internationally prestigious American Program Bureau. She has received numerous awards throughout her career and for her programs including the U.S. Department of Justice and National Center for Missing & Exploited Children Award, American Society on Aging – Aging & Business Award and a National Women in Communications Award.  Sherri holds a B.A. in journalism and political science from the University of Southern California and resides in Newport Beach, California.