AARP hosts its second annual Family Caregiving Fair online. This year the online event features our CEO, Sherri Snelling and caregiving superstar, Holly Robinson Peete.
When: Thursday, November 17 from 11am – 4pm EST
"A Caregiving Conversation with Holly Robinson Peete and Sherri Snelling" – 11am – Noon EST
Sherri and Holly will be having a 1-on-1 conversation about Holly's caregiving role for her father (who had Parkinson's disease) and her son, RJ, who has autism. Holly shares her challenges, the laughter, the tears, the guilt, the gratitude that all comes with caregiving while Sherri offers expert advice and resources during their "Caregiving Conversation" at 11am EST.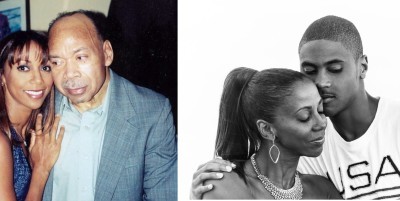 Everyone is invited to join AARP, Holly and Sherri for this virtual caregiving conversation LIVE – where you can ask questions of Holly and Sherri by registering for this FREE event at:
Throughout the day you can also watch other expert caregiving webinars, chat with other caregivers across the country, find tips on dealing with stress, get help with costs of caregiving and financial planning as well as expert insights on Medicare and visit participating organizations – U.S. Administration on Aging, Alzheimer's Association, American Cancer Society, SAGE, U.S. Veteran's Administration and others – in their "virtual information booths."
And you can do it all from the comfort of home or office via your computer. Don't miss this special event for National Family Caregiver Month!