Special for Caregiving Club Readers:
Click on the word CareLinx  in this article to receive 4 cost-free complimentary hours of in-home care from CareLinx. Click today to get the help you and your loved one need!
The in-home care arena is a booming sector of aging. We know that 10,000 baby boomers turn 65 every day. And, while we all live longer, we also know from AARP that 89 percent of those over 65 want to continue living in their homes as long as possible.
It's a perfect storm – an ever-growing aging society who is living longer and desires to live out their years at home – yet who is caught in this silver tsunami? Family caregivers.
A few years ago, in-home care services were mostly bricks and mortar retail agencies – some national companies but many, many more were independent mom and pop operations based in local communities across the country.  Today, there are more than 12,000 in-home care agencies.
According to the Centers for Disease Control (CDC) 7.6 million who have a chronic illness or have been discharged from a hospital after an acute illness are being cared for at home. Much of this care is falling on the shoulders of the country's 65 million family members who have stepped into a caregiving role, yet there is a physical, emotional and financial toll in caring for loved ones at home.
Consider the often prohibitive costs of in-home care according to Genworth's annual Cost of Care Survey. The report shows families pay on average $45,760 per year for in-home non-medical care. If the finances are not there, some caregivers are leaving the workforce completely to care for aging loved ones that results in more than $300,000 in lost wages and benefits.
As the nation's first and only true online caregiver marketplace, CareLinx launched in 2010 and has grown to a professional caregiver network of 150,000 serving families in the top 50 metros across the U.S.
Why do I like CareLinx? Let me count the ways…
1. Trust
One of the hardest things caregivers face is how to allow for someone else to come into the home to care for your loved one.  We all know no one else can provide the tender, loving, personalized care that you can however…you are burning out, you need a break, you cannot afford to take any more time off work, you see this caregiving role is a marathon not a sprint.
 CareLinx care professionals are backed by liability insurance from Lloyds of London – the CareLinx $4 million SafeGuard Policy. In addition, CareLinx has done most of the legwork for caregivers – performing exhaustive background checks, ensuring credentials of its professionals and requiring ongoing quality reports from clients.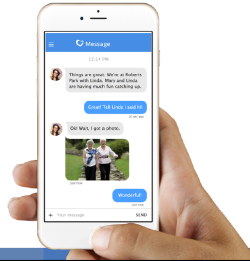 CareLinx professionals check in daily with family members by sending photos and other data of the care provided via smartphone communication with clients. Knowing when Mom gets her special chicken soup, ensuring dad gets a walk around the block or knowing the bedsheets are washed and replaced is the peace of mind elixir most concerned family caregivers need from in-home care service providers.
What is unique? The family gets to choose the professional caregiver they want and how much they will pay – based on perfect matches for the detailed care criteria families provide. As opposed to other agencies that just dispatch the available care professional, both the CareLinx care professional and the family decide to team up to provide the best quality care for the loved one.
This mutual agreement between both families and care professionals is uniquely different from traditional agencies who simply send an available care professional to the home. By offering "choice" to family caregivers and professional caregivers, CareLinx can report higher retention rates than the national average due to the higher satisfaction of both parties.
2. Cost Savings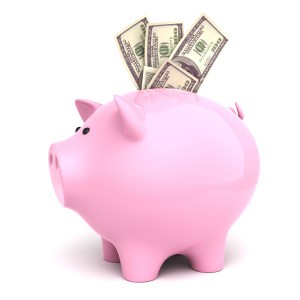 One of the drawbacks or obstacles for families is the cost of having care in the home. Many family caregivers dip into their own pockets and savings or even leave work to provide the care a loved one needs.
If you felt the cost of care was unaffordable, think again. CareLinx consistently delivers 30-50 percent less cost to its clients over traditional agency costs. This is achieved because CareLinx is a dedicated online platform whereas most traditional agencies have overhead with retail stores and marketing costs (those TV commercials you see cost millions of dollars!). They also tack on a 50-150 percent commission fee. CareLinx takes a flat 15 percent fee.
3. A Built-In Care Team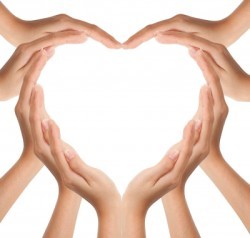 Almost without exception, family caregivers feel alone. This sense of isolation can lead to depression, stress and ultimately other health issues that can severely impact the caregiver.
With CareLinx you have a trusted, reliable resource for giving you a break and ensuring quality care while you are away from your loved one. Whether it's for just an hour or a few days or a few years, CareLinx has a care team that surrounds you with expertise, compassion and support.
In addition to the CareLinx care professional you contract with, CareLinx also has Care Advisors who can guide families through the process, answer questions and are there to respond telephonically 24/7.
One reason CareLinx has grown so fast and has accumulated accolades (everything from a AAA rating from the Better Business Bureau to winning the Consumer Vote at a recent AARP Convention) is at the heart of the company is the soul of a caregiver. The company is powered by technology but it never forgets it is a caregiving service provider.  All the snazzy, bells & whistles apps created by tech geniuses in Silicon Valley cannot replace good old-fashioned compassionate caregiving.
CareLinx CEO Sherwin Sheik traveled the caregiving road with both his sister who has multiple sclerosis and his uncle who suffered from ALS. He knows that families need help and that the help needs to be affordable. He walked away from a lucrative senior executive health care job to start CareLinx.  He knew he could deliver the promise of better quality care in the home without breaking caregivers' piggy banks.
In fact, most of Sherwin's senior team at CareLinx have been a family caregiver – some to parents, some to spouses and other loved ones.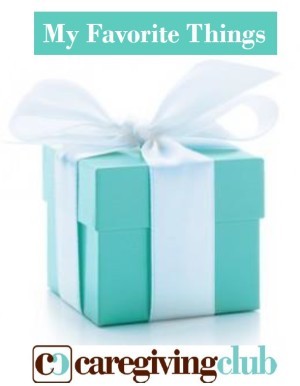 As part of my role on their advisory board, CareLinx is offering Caregiving Club readers something really special: Four (4) hours of free in-home care by clicking this link: CareLinx.
Let CareLinx become part of your care team today.
Liability Disclaimer: Sherri Snelling is a paid advisory board member of CareLinx. While her strategic counsel, spokesperson and other duties are paid by CareLinx, neither Sherri Snelling nor Caregiving Club are paid for clicks, links or new clients such as an affiliated marketing or sales arrangement. While Sherri Snelling provides her opinion of CareLinx, neither Sherri Snelling nor Caregiving Club guarantees the quality and satisfaction of the CareLinx services experienced by individual CareLinx client and thus, disclaims any liability that may result from your involvement with CareLinx.