"I have had the pleasure of working with Sherri on a couple of different projects. She provides excellent service, great results, on time and on budget. She's a great project manager and is truly an expert when it comes to caregiving issues. I would highly recommend her!"
–Shelly Espinosa, Director of Community & Philanthropic Programs
UnitedHealth Foundation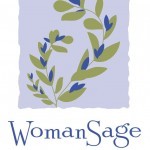 Sherri Snelling did a strategic Planning Workshop for the WomanSage Board on Vision/Mission and Values on a board retreat session.  Sherri was amazing!
To summarize her contribution to the WomanSage is difficult because there was such an overwhelmingly great result.  Simply stated Sherri was:
Prepared
Organized
Professional
An Excellent Communicator
A Leader –we moved effortlessly through the process
Focused
Aware of the diverse group of people participating and ensured the group worked cohesively
Encouraging
Pleasant
Very knowledgeable
In short, Sherri was our guide through the process who ensured that we finished the meeting by meeting our goal of having a Vision/Mission and Values that were fully endorsed not only by all of the participants but also by the board members who were unable to attend the retreat.
I would recommend Sherri for any consulting work or planning meetings.  She is the consummate professional.
–Shirley Dole – President
WomanSage