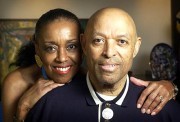 Tonight starts a new NFL season but I want to share with you a story about football, courage, love and overcoming all obstacles. The following story is from an interview I did with Sylvia Mackey, wife of NFL Hall of Fame John Mackey of the Baltimore Colts.  It is a story about dealing with her husband's dementia for more than a decade and for getting the attention of one of the most powerful organizations in sports, the National Football League (NFL), which resulted in the 88 Plan, a break-through health care benefits plan that gives security and support to former players and their families when it comes to brain-related illness.
While this story is about caregiving, football and dementia, at its heart, this is a love story.
For Love of the Game…and the Man
When it comes to the gladiators of the gridiron, he was the Charlton Heston or Russell Crowe of his day.  But in the end, it would be his wife – on the sidelines of his entire career – who would become the warrior at the center of the action.  When John Mackey, No. 88, was inducted into the Pro Football Hall of Fame in 1992, he was only the second tight end to receive the honor.  He was and still is considered one of the best tight ends to ever take the field.  In fact, Mike Ditka, himself a Hall of Fame player and the first "pure" tight end to be inducted into that rare club of exceptional players, stated Mackey should have been first.

As a Baltimore Colt, where he played all but the last year of his career, John scored one of the most famous plays in the NFL championship history.  It was Super Bowl V played in 1971, when John caught the nail-biting pass from the quarterback Johnny Unitas that first careened off the hands of the opposite team's player, grazed the fingertips of his teammate and finally wound up safely in the arms of John who then ran it for a then-record 75-yard touchdown.  It was this decisive play that helped the Colts beat the Dallas Cowboys and won John his coveted Super Bowl ring.
Twenty-one years later, as John took his place in football's pantheon of great players for his Hall of Fame induction ceremony, right by his side was the woman who had been in the same spot since his college playing days, his wife, Sylvia.  Theirs would prove to be a true love story, challenged only by a devastating medical diagnosis.
Little did either John or Sylvia know that day in 1992 that 14 years later, John's toughtest battles would be fought off the football field with his lovely wife serving as both tackler and blocker.  At age 65 John Mackey was diagnosed with frontotemporal dementia (FTD), a degenerative disease caused by the rapid deterioration of the frontal and temporal lobes of the brain.
Tackling Dementia
What makes Sylvia's story one of inspiration is this diagnosis could have sacked her (in football jargon) but instead she did not let this devastating news knock her down.  One incident that highlights the special challenges dementia caregivers face was played out at the Baltimore/Washington International Airport.
"John and I were on our way to an autograph signing – we never missed one and I was determined this was something we were going to continue to do – it always made John happier as we got ready for these annual trips," says Sylvia.
But this year was different.  There was an incident with the TSA airport security that almost took them both down – literally.  Her husband, proudly wearing his Super Bowl ring and trademark cowboy hat (hallmark of his Super Bowl win over the Dallas Cowboys), refused to remove these items and place them on the conveyor belt to be scanned.  In his mind, he did not understand there had been a 9/11, he did not understand why they did not recognize him, and ultimately he thought they were trying to rob him of his precious possessions.
As John grew more frustrated with the TSA agents who, unaware of his diagnosis, thought he was just being a belligerent traveler, the agents grew increasingly irritated and finally tackled him but not after chasing the six-foot two-inch 220-pound former football player who dragged the agents several feet through the airport until several more agents joined in, handcuffed him.
While a tearful and frightened Sylvia explained to the agents and curious onlookers her husband was the NFL great and one of Baltimore's favorite sons, John Mackey, and that his illness meant he had no ability to understand what was happening, she ultimately convinced the agents to call an ambulance and they took him off to a local hospital. She collapsed while they dragged her confused husband away, and thought to herself, "I don't know if I can do this anymore."
Hemingway wrote, "Courage is grace under fire." 
When Sylvia caught up with her husband at the hospital, John was back to his typical, jovial, social self – signing autographs for many of the doctors and nurses who recognized the NFL great.  It was at this moment as her husband basked in the bright light of his fame, she realized she could not give up on her husband or herself.  That is when her courage took flight.
Instead of deciding that attending future autograph signings or Super Bowls would be out of the question, Sylvia got to work contacting the head of TSA at Baltimore/Washington International.  She explained her situation and asked for his help to allow her husband to travel – especially to the sporting events and autograph signings he truly lived for and were important to maintaining some type of normalcy in their lives.
The TSA executive designed a plan with Sylvia to have John brought through a private area where they could scan him without incident and without his having to remove the items precious to him.   In addition, the TSA executive also would contact the TSA executive at the arrival airport to explain how similar treatment of John upon his return flight out of their airport would be helpful to avoid any similar, dramatic incidents that neither party wanted.
Now before you think these special plans are just for those with famous last names – this is a lesson learned for all caregivers from Sylvia's story. If you plan ahead, you can use Sylvia's travel strategy to continue to travel – most airports will work with caregivers on the special travel needs of their loved one.
The Final Play
Sadly, John Mackey lost his battle with dementia and passed away in 2011.  A few years ago before losing her husband, Sylvia had written a passionate letter to then NFL Commissioner Paul Tagliabue asking for more support for retired players when it comes to their long-term care (LTC).  In his decade-long career, Mackey made about $500,000 – a salary many back-up players make in one season today.  The health benefits plan was championed by current Commissioner Roger Goddell and was adopted by the NFL in 2007.  The NFL named it the 88 Plan, to honor Mackey's jersey number.  The plan provides retired players suffering from Alzheimer's disease, dementia, ALS or Parkinson's disease with $88,000 annually for long-term care or adult day care or $50,000 annually to secure care at home.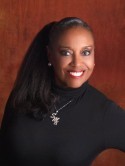 Today, Sylvia is a board member of the Association of Frontotemporal Degeneration (AFTD) and speaks to caregivers across the country about the impact of dementia on families.
As the Giants and Cowboys prepare to square off tonight, remember Sylvia's message to all caregivers – and every day – "Prepare.  Prepare.   Prepare."
This is an excerpt on Sylvia Mackey's story from Sherri Snelling's upcoming book, A Cast of Caregivers – Celebrity Stories to Help You Prepare to Care, which will be published by Balboa Press on February 1, 2013.