Caregiving Club CEO, Sherri Snelling, interviews celebrities from movies, TV, Broadway, sports, news, music and politics who are or have been a family caregiver.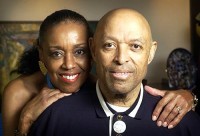 As we kick off February, our celebrity spotlight shines on a woman's love for her football-playing man and how she changed the game forever at the NFL when it comes to long-term care.  Click here to read the Sylvia Mackey interview.
Read all the celebrity interviews by clicking here.