We think of the typical caregiver being a boomer-age woman caring for her older parents yet according to the National Alliance for Caregiving, men make up 34 percent of the 65 million caregivers across the country.
And those are men who are in primary caregiving roles – it does not represent the husbands, brothers and friends who are providing the support network for other caregivers. Whether it's giving a sister a break like Patrick Dempsey did for his sisters who cared for their mom with ovarian cancer or providing the much-needed comfort and care for a caregiving wife like Seth Rogen does for his wife Lauren Miller who cares for her mom with Alzheimer's disease, men are essential to the caregiving nation we are becoming.
This article celebrates our men who are caregivers – heroes all.  Following is a list of men you might know who have all been on the caregiving journey.
To the men of caregiving – we salute you!
Sons caring for parents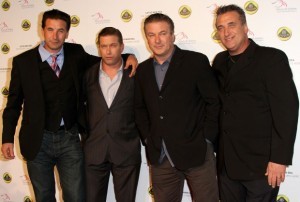 The Baldwin Brothers – Alec, William, Stephen and Daniel comprise the famous Baldwin brothers – actors and activists all. Yet in their hearts they are mama's boys – helping their two sisters care for their mom, Carol, who successfully battled breast cancer. Carol is one of the 2.9 million breast cancer survivors in the U.S. according to the American Cancer Society.  She formed the Carol M. Baldwin Breast Cancer Research Fund where all four sons have been actively involved in helping to raise more than $3 million for medical research grants to find a cure.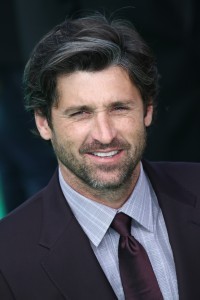 Patrick Dempsey –On TV he plays "Dr. McDreamy" the brain surgeon eye candy on Grey's Anatomy. In real life, Patrick has helped care for his mom, Amanda, as she survived two bouts of Stage IV ovarian cancer.  Providing the much-needed support for his two older sisters, Patrick commuted between his home base with his wife and children in Los Angeles cross country to his hometown in Maine where his mom and sisters live.  According to the National Cancer Institute, about 60-80 percent of ovarian cancer patients face a recurrence of the disease. Because of the stealth nature of ovarian cancer, Patrick said in an interview with Web MD, "Be relentless, question information, and double check it. Get a second opinion. Do your research."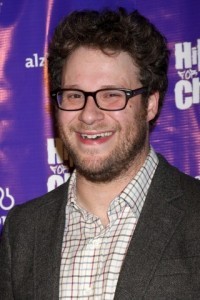 Seth Rogen – Star of movies such as Knocked Up and The 40-Year-Old Virgin, comedic actor Seth Rogen is part of the caregiving team along with his wife who care for her mother with Alzheimer's disease.  Diagnosed at age 55, Seth was shocked at how early Alzheimer's can strike a family and how little people of his generation know about the disease.  Seth and his wife are two of the 15 million Americans who care for someone with dementia. This star of The Guilt Trip with Barbra Streisand (whose mom also had Alzheimer's), Rogen realized Alzheimer's is no laughing matter.  He is now an advocate for the Alzheimer's Association and has created, along with wife Lauren, the annual "Hilary for Charity" comedy improve event with fellow comedians such as Paul Rudd and Steve Carroll to raise funds and awareness among younger generations for the disease.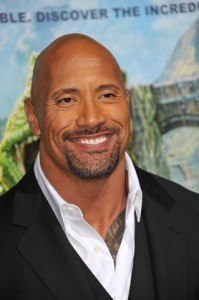 Dwayne "The Rock" Johnson – Playing superheroes, military warriors and loving dads on film and starring in the latest Fast and Furious movie, former professional wrestler Dwayne Johnson has also cared for a mom through lung cancer.  In 2010, Dwayne announced his mom had beaten stage 3 lung cancer where she had undergone chemotherapy and radiation. Dwayne told Jay Leno on his late night talk show, "She fought like a warrior."  Just this summer. Dwayne purchased a white Cadillac for his mom, who had her car repossessed when he was growing up and she was a struggling single mom, in celebration of her ongoing cancer victory and as a thank you for always being there to support his dreams.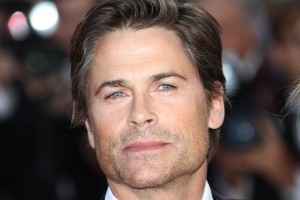 Rob Lowe – In the '80s he was the heartthrob member of the famous Brat Pack and more recently his career has flourished in TV as a star in both dramas and sitcoms on The West Wing, Parks & Recreation and a recent campy turn in the HBO feature on Liberace, Behind the Candelabra starring Michael Douglas and Matt Damon. Rob has also been a caregiver for both is mother and father who divorced when he was still in his teens. He lost his mom (and his grandmother and great-grandmother) to breast cancer and helped his dad through a successful battle with lymphoma. An advocate for both diseases, Rob has been the Lee National Denim Day ambassador for breast cancer and filmed a PSA TV spot for lymphoma about the risk of infection and other side effects of chemotherapy.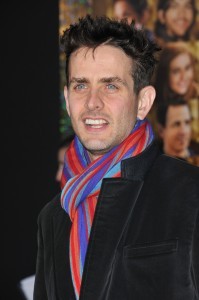 Joey McIntyre – The '90s boy bander is out on the road with his Boston bandmates for a nostalgic tour for the older yet sexier NKOTB (formerly known as New Kids On the Block).  As one of nine kids growing up in Needham, Mass., Joey has also stepped into the spotlight as advocate and caregiver for his mom who was diagnosed with Alzheimer's disease.  When I interviewed Joey at the Alzheimer's Association A Night At Sardi's gala event (watch the interview with Joey here), he told me, ""It's a process and it's different for everybody . . . it is bittersweet because with my mom, she is still there, she's got the one liners and she is so funny and she is still a performer but she doesn't remember five minutes ago . . . it's tough for the families."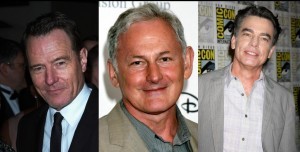 Bryan Cranston (AMC's Breaking Bad), Victor Garber (TV's Alias, Titanic) and Peter Gallagher (USA Network's Covert Affairs) – These three sons and TV/film stars have all cared for moms with Alzheimer's disease.  Peter, who cared for his mom for the more than 20 years she lived with the disease, shared with me at an Alzheimer's Association event, "An Alzheimer's diagnosis can be as devastating to the caregiver as to the person diagnosed. Doing it yourself, I don't know how long you are going to last . . . [but] the more you understand about the disease the better."  He also said that this disease can be "embarrassing" and "terrifying" but that is why the Alzheimer's Association is a great place to start to find the help and support needed. (watch my full interview with Peter here)

Henry Winkler – Even though it's been 40 years since Happy Days appeared on TV screens, the cool biker with a heart, "The Fonz" is an enduring pop culture icon.  The actor who brought the Fonz to life is also a caregiver.  Henry serves as the ambassador for the Open Arms: Raising Awareness of Upper Limb Spasticity educational campaign with a mission to help those who are impacted by upper limb spasticity and do not know where to turn for help.  Personally impacted by the issue, Henry's mother suffered a stroke and for 10 years Henry helped care for her she suffered from upper limb spasticity.
Husbands caring for wives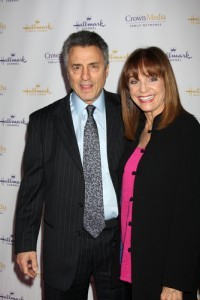 Tony Cacciotti – You may not know his name but you know his wife as "Rhoda" from the famous '70s TV show The Mary Tyler Moore Show. Husband of TV actress Valerie Harper who was recently diagnosed with terminal brain cancer, Harper offered in interviews how "bereft" her husband was and that he was having a tough time handling the diagnosis.  At first, he hid the diagnosis from her until they received a second opinion.  Since then the couple are living life fully each day.  Harper has said, "We're all terminal – it's just a matter of when and where and how."

Pierce Brosnan (Bond movies, Remington Steele), Martin Short  (Saturday Night Live), Gene Wilder (Willa Wonka and the Chocolate Factory, Young Frankenstein) and David Murdock (billionaire owner of Dole Foods) – All four lost wives to ovarian cancer, known as the silent disease because symptoms are often masquerading as other health issues.  Brosnan helped wife Cassandra battle the disease for years until she succumbed at age 42. Martin Short lost wife Nancy Dolman to the disease.  Gene Wilder and David Murdock took the grief of their loss and turned it into centers for helping others and finding a cure.  Wilder, whose wife was comedian/actress Gilda Radner, sought various treatments for her cancer for three years.  In her memory he co-founded Gilda's Club, now part of the Cancer Support Community. Murdock lost wife Gabrielle at age 43 and invested $500 million in personal wealth to create the leading research institute, North Carolina Research Campus, dedicated to using plant-based solutions to prevent chronic illness such as cancer.

Paul McCartney – As one of the famous Beatles, he sang, "Will you still love me when I'm 64?" When it came to love, Paul's muse and partner for 29 years was beloved wife Linda.  He would have loved her beyond age 64 if she had survived.  Sadly, he lost her to breast cancer when she was only 56. In an interview with the Daily Mail, McCartney admitted to needing help with the loss, "I got a counsellor because I knew that I would need some help. He was great, particularly in helping me get rid of my guilt [about wishing I'd been] perfect all the time."

Mitt Romney – As a 2012 presidential candidate and successful former governor and businessman, Romney attributes much of his success in life to his wife Anne.  She gracefully lives with multiple sclerosis, an autoimmune disease affecting 2 million people worldwide.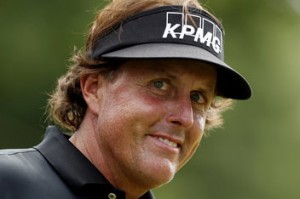 Phil Mickelson – The three-times U.S. Masters Golf Tournament pro became a caregiver in 2009 when his wife, Amy, was diagnosed with breast cancer.  He suspended his playing career to help his wife through chemotherapy and care for their young children.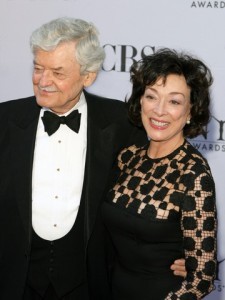 Hal Holbrook – Film actor Holbrook (Lincoln, Water for Elephants, Into the Wild) cared for his actress wife Dixie Carter (Designing Women) through her battle with endometrial cancer which she lost in 2010.

Michael Tucker – An early breakout role in Diner led to his best known starring role in TV's L.A. Law where he appeared on the same screen with wife Jill Eikenberry. They are a great example of a caregiving team caring for Jill's mom who has dementia.  Mike chronicled their caregiving journey in his humorous book, Family Meals.
Dads caring for special needs children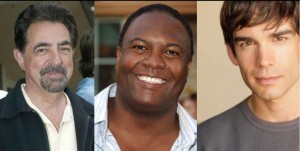 Joe Montagena (Godfather Part III, TV's Criminal Minds), Rodney Peete (NFL star quarterback),  Christopher Gorham (USA Network's Covert Affairs) – All three of these fathers have children on the autism spectrum disorder (ASD).  Joe's daughter Mia, now in her 20s, was born prematurely and eventually was diagnosed with autism.  Rodney's son, R.J., was diagnosed at age three and is now a teen.  He wrote a book about his struggles in coping with his son's diagnosis, Not My Boy! A Father, A Son and One Family's Journey with Autism and runs the non-profit organization, HollyRod Foundation, he and wife Holly Robinson Peete founded to help families facing Parkinson's disease and autism. Christopher's son was diagnosed a few years ago at age 9 with Asperger's syndrome.  He has talked about getting outside help with everyday tasks such as grocery shopping and housecleaning so he and his wife can dedicate time to the therapies and interventions needed for their son while also caring for two other children.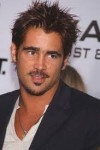 Colin Farrell – known for his bad boy behavior and mesmerizing film roles, Colin says his life changed when his oldest son was diagnosed with a rare genetic disorder known as Angelman syndrome.  Characterized by jerky movements, sleeping problems, developmental disability and seizures which can be treated, there is no cure for the disorder.  Colin has said in interviews when your child takes his first steps, you hold your breath but when your special needs child finally takes a step after being told he may never walk, "those first steps take you into a whole different realm."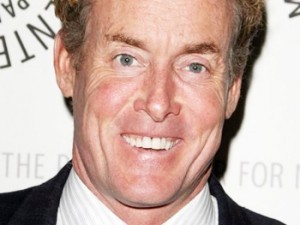 John C. McGinley –Best known for his starring role on TV's Scrubs, he's also starred in films such as Platoon, Wall Street  and most recently 42, John has a teen son with Down syndrome (DS).  A longtime advocate for DS organizations, he currently is on the board of the Global Down Syndrome Foundation.  One in every 691 births result in a child with DS and after age 40, DS adults have a 100 percent risk of Alzheimer's disease as well.
Brothers caring for a sibling

Jamie Foxx – He's an Oscar-winning star (Ray) and music artist but Jamie is most proud of his sister, DeOndra, who has not let her Down syndrome hold her back.  As an ambassador for the Global Down Syndrome Foundation, DeOndra has danced onstage with Denzel Washington and appeared with her famous brother in front of millions at the Grammys and even appeared in one of his music videos.  Caring for family comes naturally to Jamie – as he told Entertainment Tonight, "This little lady right here lives with me along with my other sister, along with my father and my mother. So, we're one big happy family."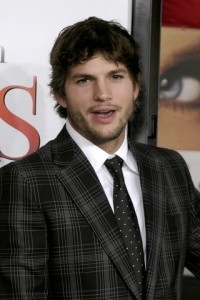 Ashton Kutcher –Starring on one of TV's highest rated sitcoms, Two and a Half Men, Ashton is a loving twin brother to Michael who was born with cerebral palsy and cardiomyopathy requiring a heart transplant at age 13.  As the family anxiously waited for a donor heart, Ashton said he actually contemplated suicide just so he could save his twin brother's life.  Michael told a People magazine reporter, "Ashton never left my side," talking of his brother's devotion. "He showed me the love one brother has for another." Michael currently serves as a spokesperson for the Reaching for the Stars Foundation that helps children with cerebral palsy which his brother also supports.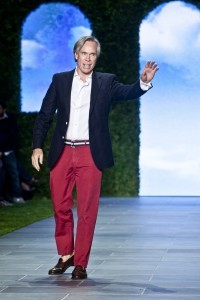 Tommy Hilfiger – Fashion designer Tommy has been a 22-year supporter of the Nancy Davis Foundation Race to Erase MS event mostly to raise awareness and funds for a disease his sister has lived with for more than 40 years.  His sister Dorothy, now 61, has lived with multiple sclerosis since her teens.  Her one-year-older brother, Tommy, one of nine children, told WebMD, "When you see someone's life change as a result of a disease, it really hits home."
Friends and Lovers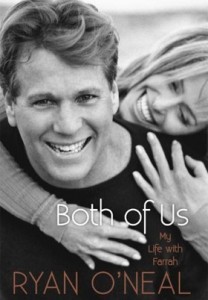 Ryan O'Neal – He was the tragic star of the '70s movie Love Story in which he lost his love and soul mate (played by Ali MacGraw) to cancer.  But film turned to reality when he cared for long-time love Farrah Fawcett as she battled  and lost her life to anal cancer.  He chronicled their love affair and those last three years trying new therapies and traveling to Germany for experimental treatments to find a cure for her cancer in his 2012 book, Both of Us: My Life with Farrah.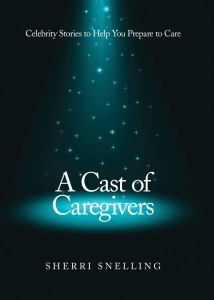 These stories excerpted from A Cast of Caregivers – Celebrity Stories to Help You Prepare to Care
©2015 Sherri Snelling