And the Awards Goes to . . . Fifth Annual CARE-Y Awards℠ – Caregivers on TV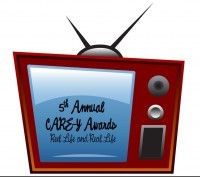 For the last five years I have bestowed my own version of the Emmy® Awards – something I call the CARE-Y Awards℠ that acknowledges both the reel stars and episodes in the past year's TV programming and the real life caregivers who appear on TV.
With Emmy season just around the corner (the annual Emmy Awards will be broadcast on Sunday, September 22 on CBS), here are my picks for shows and TV champions which put the spotlight on caregiving in America:
"Reel Life" CARE-Y Awards – Playing a Caregiver on TV
Best Caregiving Sons – Pete Campbell – Mad Men and Jack Donaghy – 30 Rock
Reflecting the increase in men as primary caregivers (42 percent according to the latest Pew Research report),  we award a a tie to Mad Men's Pete Campbell (played by Vincent Kartheiser) and 30 Rock's Jack Donaghy (play by Alec Baldwin). Both men have tense, testy relationships with their disapproving mothers yet step in to care for mom when needed.
In Mad Men, a recently separated Pete takes on the primary caregiving role for his bitingly critical mother Dorothy (played by Channing Chase). She has progressive signs of Alzheimer's and Pete secures a male nurse, Manolo, for her 24/7 care.
One poignant moment during this AMC period drama set in the late 60s is when Bobby Kennedy is shot. Dorothy wakes Pete to tell him but he responds that President Kennedy was shot years ago and she is confused. The reality is that although dementia sufferers may live in the past, they still have moments of clarity and this was one of them.
In the season finale we learn that Pete's mother may be a victim of fraud and foul play as Pete is told his mother fell overboard while on a cruise with her male nurse turned Latin lover.  This episode is all about loss: Dorothy losing her memory, Pete losing his mother's love to a male gigolo and finally realizing she may be gone forever as he learns his mother is lost at sea.
Watch a clip of Pete and Dorothy here
In the dark, wry comedy known as 30 Rock Elaine Stritch (cabaret and comedy veteran whose gravel-voice and deadpan humor is pitch perfect here) has played Jack's fearsome, harpy mother, Colleen Donaghy, for seven seasons, earning an Emmy in 2004 for her guest appearances.  Jack describes his mother as "87 years old which is 14 in demon years."
In this last season of the show, Colleen uncharacteristically tells Jack she only wants him to be happy and then promptly has a heart attack in the New York City hansom cab on their way to yet another hospital visit. Jack finally realizes beneath the fights and frustration and trips to the hospital was true love – dark, twisted love – from the only woman who could foil his oversized ego and make him a caring human.
Watch Jack and Colleen's last ride here
Best Episode Featuring a Caregiver's Challenge – Frank Reagan – Blue Bloods
In the CBS drama, Blue Bloods, Tom Selleck plays Frank Reagan, the patriarch of an Irish-American family of law enforcement officers in New York City. In this season's episode, Greener Grass, Frank struggles with his live-in father, Henry's (played by Len Cariou) diminished driving skills – one of the toughest conversations caregivers face with an older parent. After several unexplained driving accidents and fender benders, Frank's attempt to talk to his dad about no longer driving goes horribly wrong leaving Frank frustrated and his father angry and fearful.  Ultimately, Erin (played by Bridget Moynahan) talks to both her father and her grandfather and a surprising solution is found.
Watch the driving conversation between Erin, Henry and Frank here
Best Special Needs Caregiver – Kristina Braverman – Parenthood
NBC's Parenthood has featured a storyline since its first season about a young son, Max (played by Max Burkholder) with Asperger's syndrome, an autism spectrum disorder characterized by significant difficulties in social interaction and nonverbal communication. His caregiving mom, Kristina, played by Monica Potter (who also was featured in the PBS caregiving documentary It's Your Turn), plays a cancer survivor and in real life was caregiver to her father.
In this season's episode, I'll Be Right Here, Max with the encouragement of his mom who cannot be there because of a cancer treatment so her sister is her back-up, stands on stage before his entire junior high school and bravely talks about his condition for the first time.
Watch Max's brave speech in front of his fellow students
Best Caring for a Veteran – Special Agent Leroy Jethro Gibbs – NCIS
Sometimes caregiving is provided by a sibling or a friend. In one of the highest rated episodes of the top-rated CBS crime drama, NCIS deals with an Iraqi war veteran with post-traumatic stress disorder (PTSD).  The steely agent with the sensitive side is Leroy Jethro Gibbs (played by star and producer Mark Harmon), who  in a two-episode story this season called Shell Shock, helps Marine Capt. Joe Westcott (played by Brad Beyer) retrace his steps to a horrible Middle East incident which helps solve a murder stateside.  During the episode it is former Marine Gibbs who understands Westcott's pain and also helps Westcott's father and brother understand the challenges of dealing with the invisible wounds of war.
Watch Mark Harmon and Pauly Perrette in an NCIS PSA on PTSD
Best Caregivers of Those with Mental Illness – Lifetime's Call Me Crazy – A Five Film
Last year Lifetime presented the groundbreaking A Five Film production featuring well-known directors and actors in stories of breast cancer. This year they put the spotlight on the mental health. The National Institute of Mental Health reports one in four U.S. adults have a diagnosable mental disorder yet the stigma of mental illness forces patients and their family caregivers into the shadows.
This two-hour program of five inter-locking stories, Call Me Crazy – A Five Film starred Jennifer Hudson, Lea Thompson (real life caregiver to her mom with Alzheimer's), Octavia Spencer and Melanie Griffith in short stories directed by Ashley Judd, Bryce Dallas Howard and Bonnie Hunt. The emotionally moving stories show us the real drama behind being a caregiver of a loved one battling bi-polar disorder, schizophrenia and PTSD.
Watch the promo for Call Me Crazy
Best End-of-Life Caregiving Conversation – Meredith Grey – Grey's Anatomy
For nine years Grey's Anatomy has featured two ongoing storylines about Alzheimer's disease which affects 5.4 million Americans.  Meredith Grey (played by Ellen Pompeo) lost her mom to the disease and was tested to find out if she carries the "Alzheimer's genetic marker" in this season's The More You Genome episode.
In its quirky drama-comedy style of writing, the 30-something Grey talks to her husband Derek Shepherd (played by "McDreamy" Patrick Dempsey real-life caregiver to his mom who battled ovarian cancer) and her best friend Cristina Yang (played by Sandra Oh) about her end-of-life wishes once she starts to experience memory loss.
Watch McDreamy and Meredith talk "end of life wishes" here
Best Caregiving "Reality" Show – Ruth and Erica – WIGS Channel on YouTube
Not all the best programming is on traditional TV networks or even cable as this year's Emmy nods to Netflix original series such as House of Cards demonstrates.  We follow suit by giving an award to Ruth and Erica, a 13-episode series on the WIGS drama channel on YouTube starring TV stars Maura Tierney (The Good Wife, ER) as daughter  Erica and Lois Smith (True Blood) as mom Ruth.
A cast of TV veterans, including Steven Weber, Michael C. Hall and Jane Kaczmarek are featured throughout the series as Erica struggles to be a caregiver for her parents – feisty, independent Ruth and her Alzheimer's stricken father Harry, played by Philip Baker Hall (Modern Family). Neither will admit their frailty and increasing needs as they age. It is stark reality wrapped up in brilliant dramatic acting that is our choice for award-winning online viewing.
Our Caregiving Champions Hall of Fame – the Showrunners
This year, I wanted to give special recognition to the creators and showrunners of some of our best TV programming who have integrated a caregiving storyline into their shows.  These champions have not just done lip service or a "fly by" on the challenges of caregivers – they have made it a central part of their show's story.  Here is my shout-out to those who are delivering TV to help not only entertain us but to educate us.
Shonda Rhimes – Grey's Anatomy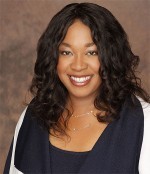 She is the queen of the night at ABC when it comes to creating "must watch" TV these days with her debut of Grey's Anatomy nine seasons ago followed by Private Practice and the watercooler/Twitter following phenomenon of her "gladiators" on Scandal.  It is her dedication to the Alzheimer's storyline on the long-running Grey's Anatomy which places her in my hall of fame.  Starting with the struggle of Meredith Grey (played by Ellen Pompeo) and her mom, Ellis (played by real-life Alzheimer's Association champion Kate Burton who also appears on Scandal) to Dr. Richard Webber (James Pickens, Jr.) who cared for a wife, Adele (played with brilliance by Loretta Devine) with early on-set Alzheimer's to the latest season where Meredith decides to be tested to see if she carried the Alzheimer's genetic marker and has to have the "end of life wishes" talk with her husband, Derek "McDreamy" Shepherd (played by Patrick Dempsey), Rhimes and her writing team have never waivered from showing us the daily struggle and challenge for those with dementia and the toll it takes on their family caregivers.
Jason Katims – Parenthood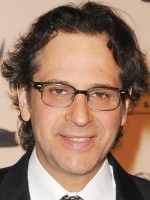 Jason Katims has been the driver of Parenthood  since its debut in 2010 and from the beginning he focused one of his story lines on the Braverman family coping with their special needs child, Max, who has Asperger's syndrome.  Katims knows the role of special needs father well.  His son lives with autism making Katims one of the 17 million Americans who care for a special needs child.  We see the challenges in the family dynamic – mother, father, sister, aunt and the bravery of a son trying to be normal and how difficult that daily struggle is making viewers more aware and more compassionate.
Aaron Sorkin – The West Wing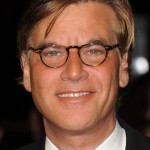 Although the Emmy-winning The West Wing has not been on NBC since 2006, the series can still be viewed on Netflix and has a cult following on Twitter with several of the show's main characters tweeting about current world and political events (not connected to the original show's writing team but fan-based). I give a shout out to head writer and executive producer, Aaron Sorkin, who not only created some of the best TV programming ever but gave his main character, President Josiah Bartlett (played flawlessly by Martin Sheen), multiple sclerosis, a degenerative, non-curable autoimmune disease that affects more than 2 million people worldwide.  We watch how someone on the world stage deals with such a weighty secret with the help of his loving caregiver, wife Dr. Abigail Bartlett (played by the brilliant Stockard Channing). Sorkin blends disease, dignity, denial, defiance and duty into an ongoing storyline which shows us the vulnerabilities and strength in dealing with a chronic illness.
Special Recognition Awards
Best PSA Campaign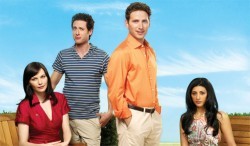 Mark Feuerstein ("Hank Lawson"), Ben Shenkman ("Jeremiah Sacani"), and Paulo Costanzo ("Evan Roth Lawson") of the USA Network drama Royal Pains, which airs in the summer months teamed up for a PSA encouraging all to participate in the Alzheimer's Association's "Longest Day" Campaign on June 21 to honor the strength, endurance, and passion of those facing Alzheimer's every day.
Best Advertising:  Depends starring Harry Hamlin and Lisa Rinna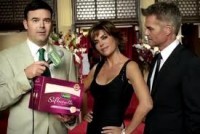 Kudos to gorgeous real-life TV star couple for starring in a TV commercial about absorbent briefs showing that incontinence issues can hit even when you still look great on the outside.
Kudos to Programs That Show Ability Rather Than Disability, Disease or Disorder: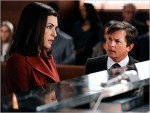 The wonderful guest actor Michael J.Fox on CBS's The Good Wife who plays a cunning lawyer with Parkinson's disease – which Fox lives with in real life. MJF will star in his own show, The Michael J. Fox Show, on NBC this fall.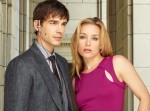 Showing that blind doesn't keep you from spy work – Christopher Gorham plays Augie who is a blind CIA analyst often saving Annie (Piper Perabo) on USA Network's Covert Affairs.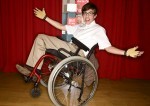 Artie (played by Kevin McHale) is a singer/guitarist on Fox's Glee who just happens to also be a paraplegic in a wheelchair.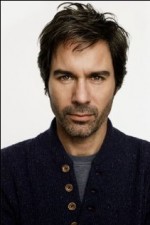 Eric McCormack plays brilliant but paranoid schizophrenic neuroscientist Dr. Daniel Pierce on the new TNT series Perception.
"Real Life" CARE-Y Awards – Caregivers on TV
Best Caregiver of a Morning Show Host – Sally Ann Roberts, sister to Robin, co-host of Good Morning America
Robin Roberts, co-host of ABC's Good Morning America who beat breast cancer five year ago was hit again – this time with MDS (myelodysplastic syndrome), a type of pre-leukemia that attacks the blood and bone marrow.  In an emotional message, she told viewers she would be undergoing a life-saving bone marrow transplant and that the donor would be her sister, Sally Ann.  Both Robin and Sally Ann talk about the importance of organ donation and encourage everyone to sign up for a donor registry such as bethematch.org.  The transplant took place on September 20 and I wish Robin and Sally Ann swift, successful recoveries.
Best Caregivers Who Are Lead Actors in a Drama Series – Peter Gallagher and Bryan Cranston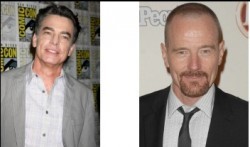 This is a tie between Peter Gallagher, who plays Arthur Campbell, head of the CIA on Covert Affairs on USA Network and Bryan Cranston who plays Walter White on AMC's Breaking Bad.  Both Peter and Bryan cared for mothers who suffered from Alzheimer's disease and are Alzheimer's Association Champions. (See Caregiving Club's interview with Peter Gallagher from the Alzheimer's Association A Night at Sardi's event).
Best Caregiver Who Is a Lead Actresses in a Drama Series – Madeleine Stowe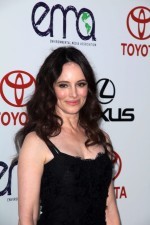 Madeline Stowe, who plays evil Victoria Grayson on ABC's Revenge was a young caregiver to her father who suffered from multiple sclerosis.
Best Caregiver Who Is a Talk Show Host – Katie Couric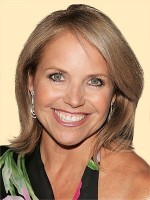 Heading into season two of her highly rated afternoon talk show for ABC, The Katie Show, longtime news anchor, Katie Couric, cared for her husband who died of colon cancer.  Her sister also passed away from pancreatic cancer.  Couric has been a tireless advocate for colon cancer screenings and education and supports the Entertainment Industry Foundation's (EIF) Stand Up 2 Cancer campaign.
My special thanks to the writers, directors and producers who help shed more light on caregiving in their programming.  And, special thanks to those real-life caregivers who help the 65 million caregivers across the country know they are not alone when these high-profile celebrities talk of their own caregiving experiences.
If you have a nomination for a reel or real life caregiver, send me your suggestions at info@caregivingclub.com.