Caregiving Club CEO, Sherri Snelling, interviews celebrities from movies, TV, Broadway, sports, news, music and politics who are or have been a family caregiver.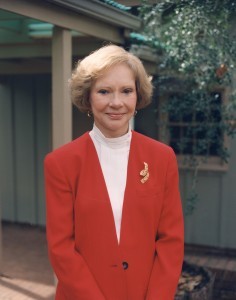 In August we celebrate one of caregiving's pioneers – former First Lady Rosalynn Carter who celebrates her birthday on August 18. Her Rosalynn Carter Institute for Caregiving is helping caregivers at home and internationally find the balance to care for themselves as much as they care for everyone around them.
Read all the celebrity interviews by clicking here.