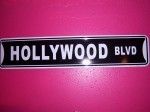 Breast cancer, as with all chronic illnesses, does not discriminate.  Despite, race, religion, geography, age, gender, the size of your paycheck or the number of your friends or fans on Facebook, breast cancer affects 1 in 8 women and 1 in 1000 men with an estimated 230,000 new cases each year for women and more than 2,000 for men.  The good news is there are more than 2.5 million breast cancer survivors today.
This October, we celebrate the "celebrity" survivors and those famous family caregivers who have lovingly taken care of a friend or family member.
The Survivors – The Pioneers

Shirley Temple Black is recognized as the first public figure to discuss her breast cancer diagnosis in 1973.  She got the ball rolling for a global movement which has helped raise awareness, funds and preventive measures.

Julia Child – a 36-year survivor she talked about her breast cancer many years after she found a lump in 1968 at age 55.  In typical Julia style she told her surgeon as he wheeled her into the operating room, if the lump was malignant to "lop it off."  She was back filming her TV show 2 weeks later because as she told People magazine, "I did not want to be whiny."
The Family Caregivers

Emma Stone –the hot new 23-year-old film star (The Help, Spider-Man) is Revlon's new breast cancer awareness ambassador and cared for her mother, a survivor.

Elizabeth Hurley – Spokesmodel for Estee Lauder's Breast Cancer Awareness Campaign since 1995, Hurley lost her grandmother to breast cancer.  She also lost good friend and breast cancer advocate Evelyn Lauder last year to nongenetic ovarian cancer having beat breast cancer in 1989.

Marg Helgenberger – Long before her star turn on TV's CSI, she was a young college student when her mother was diagnosed with breast cancer.  With her mother a more than 30-year survivor, Marg has been a spokesperson for Susan G. Komen, Safeway Foundation Stand up 2 Cancer and held her own celebrity golf tournament in her home state of Nebraska to raise awareness and funds to beat the disease.

Rob Lowe – The Parks and Recreation TV star's grandmother and great-grandmother suffered from breast cancer before today's breakthrough treatments.

Sisters and actresses, Patricia and Rosanna Arquette lost their mom to breast cancer in 1997.

Rosie O'Donnell – TV host and comedian lost her mom at age 39 to breast cancer when Rosie was only 10.
The Survivors – TV & Film Stars

Christina Applegate – The NBC Up All Night TV star was diagnosed at age 36 in 2008.  She opted for a double mastectomy even though the lump was only in one breast.   Applegate—who tested positive for the BRCA-1 gene mutation which indicates a predisposition to recurrence chose the radical surgery because of family history – her mom had beat breast cancer twice.

Brigitte Bardot – She retired from films in 1973 and a decade later France's reigning sex goddess received her diagnosis at age 49 despite a lifelong vegetarian diet.

Kathy Bates – Just last month this film (Misery, Titanic) and TV star (Harry's Law) underwent a double mastectomy but survival is part of her game plan since she beat ovarian cancer in 2003.

Diahann Carroll – She's starred on TV ever since the groundbreaking 1970s show, Julia, including  juicy guest starring roles on Dynasty and Grey's Anatomy but her message is to post-menopausal women to get their mammograms since her 1998 diagnosis at age 63.

Jill Eikenberry – She was first diagnosed in 1986 as her star was rising with TV's L.A. Law starring alongside husband Michael Tucker.  A 26-year survivor she is now caregiver for her mother with dementia.

Edie Falco – She stars on TV's Nurse Jackie but it was back in 2003 at age 40 while starring on HBO's Sopranos that she underwent surgery and chemotherapy while never missing a day's work.  She credits her abstinence from drinking and smoking 15 years earlier with helping her beat her cancer.

Jane Fonda – While promoting her latest health and fitness DVD, Fonda was diagnosed with breast cancer in 2010 age 72.  Early detection helped to not slow her down and today she is cancer-free.

Cynthia Nixon – It was only two years after playing the practical Miranda on Sex and the City – that she was diagnosed in 2006 at age 40.  After a lumpectomy and a clean bill of health, she became a spokesperson for Susan G. Komen for the Cure and Stand Up 2 Cancer.

Dame Maggie Smith – She plays the meddling matriarch on PBS's popular Downton Abbey but back in 2007 at age 73 she was beating her breast cancer diagnosis.

Suzanne Somers – In 2001 at age 54, she created a controversy after refusing chemotherapy following surgery and radiation but her alternative medicine efforts have kept her cancer-free to this day.

Wanda Sykes –Las year at age 47 this comedian who provides voices in the Muppets and Ice Age movies announced her breast cancer diagnosis.

Maura Tierney – Three years ago, this ER star was diagnosed with an aggressive form of the disease at age 44.  Today she plays a caregiver in The Drama of Aging and Caregiving Webisodes airing on YouTube.

Two "Angels" – Both Kate Jackson and Jaclyn Smith who starred in TV's iconic Charlie's Angels series have faced breast cancer.  Jackson, diagnosed at age 39 in 1987 and again in 1989; Smith in 2002 at age 56.
The Survivors – The Songbirds

Sheryl Crow – She was diagnosed as age 44 in 2006 but credits early detection, herbal remedies and acupuncture with her surviving and thriving today.

Melissa Ethridge – It was 2004 at age 43 that she received her diagnosis but at the 2005 Grammy Awards she belted out Janis Joplin's Piece of My Heart – bald, defiant and better than ever.

Patti LaBelle – Diagnosed in 2005 this R&B legend is cancer-free today.

Kylie Minogue – Only 37 in 2005 when she was diagnosed and beat breast cancer after chemotherapy.

Olivia Newton-John –  In 1992 she found a lump in her breast – the same weekend her father passed away.  In addition to surgery and chemotherapy, she used meditation, yoga and homeopathy to keep her cancer at bay.

Carly Simon – Diagnosed in 1997 at age 64 she  wrote the song Scar about her ordeal.
The Survivors – The Newsmakers

Nancy Brinker – She founded Susan G Komen for the Cure Foundation in 1982 as a promise to her dying sister whom she eventually lost at age 36.  To date, the foundation in her sister's name has raised $1.5 billion for cancer research, education and health services. Nancy became a breast cancer survivor herself after being diagnosed in 1989.

Betty Ford brought many issues into the public forum including her 1974 breast cancer diagnosis at age 56 just weeks after she and her husband Gerald became President and First Lady.

Betsey Johnson – Fashion designer Betsy Johnson known for her black and pink dominant eclectic designs was diagnosed in 2002.

Hoda Kotb – Diagnosed in 2006 she underwent a mastectomy.  This normally upbeat Today host (along with zany sidekick Kathie Lee Gifford) told MSNBC her only regret is that "cancer robbed me of the chance to be a biological mother."

Sandra Day O'Connor, who was diagnosed in 1998 returned to court just 5 days later, receiving chemotherapy while sitting on the bench.  She wore a wig to cover her hair loss but continued to serve as the first woman ever appointed to the Supreme Court.

Guiliana Rancic – Proving that breast cancer can strike at a young age, E! Fashion Police and Guiliana and Bill star was diagnosed last year at age 36 and underwent a double mastectomy.  She learned of her diagnosis while going through infertility treatments.  She has no family history.

Nancy Reagan – During her husband's second term as President in 1987, First Lady Nancy, age 66, had a mastectomy after her breast cancer diagnosis.

Cokie Roberts –The long-term news political analyst for NPR and ABC news was diagnosed in 2002 at age 59.

Robin Roberts announced on the air in 2007 as co-host of Good Morning America that at age 46 she found a lump in her breast during a self-exam.  That was five years ago.  Now a breast cancer survivor, she is currently battling a serious blood cancer disease and last month underwent a bone marrow transplant with her sister as donor.

Ann Romney – presidential candidate Mitt's wife underwent a 2008 lumpectomy at age 59.  She gracefully survives cancer just as she is gracefully living with multiple sclerosis since her diagnosis in 1998.

Nancy Shevell McCartney– Third wife of Paul McCartney (they married in 2011) beat her breast cancer diagnosis in 1998 in her 30s – around the same time that Paul lost his first wife Linda to the disease.

Gloria Steinem –This forward-thinking women's movement pioneer never saw her diagnosis coming when she found she had breast cancer at age 55 in 1986. After the news and her subsequent lumpectomy and radiation she created a movement around her own health and wellness.

Rene Syler – This former CBS This Morning host had both her mom AND her dad survive breast cancer (her father had a radical double mastectomy).  She decided to have a preventive mastectomy when a mammogram showed signs that were said to be precursors to possible future diagnosis. Now 6 years later she is cancer-free and happy with her controversial decision.
The Survivors –  The Athletes

Both Olympic ice skating gold medalists, Peggy Fleming and Dorothy Hamill have beaten breast cancer.  Fleming in 1998 at age 50 and Hamill in 2008 at age 48 when she switched to a plant-based diet.

Martina Navratilova – In February 2010 she was stunned by her breast cancer diagnosis.  After a lifetime of physical fitness as a world-class tennis star, she had foregone mammograms for a few years but fortunately caught her cancer early.
 The Survivors – The Men

George Lucas –Although he has never spoken publicly about his diagnosis, he supports Stand up 2 Cancer with the LucasFilms "Force for Good" Campaign and is a big donor to breast cancer causes.

Richard Roundtree best known for his 1971 star turn in Shaft he has recently been seen on TV in The Closer and Heroes.  In 1993 he was diagnosed with rare male breast cancer and underwent a double mastectomy at age 61.