On November 17, our CEO Sherri Snelling is privileged to be hosting the opening webinar for AARP's Online Caregiver Fair with Holly Robinson Peete.  Holly and Sherri have both been caregivers for their fathers and Holly is also a caregiver for her son with autism.  
Save the date to join Holly and Sherri on Thursday, November 17 at 11am EST where you can join us and ask us your caregiving questions. Registration is free – go to: aarp.org/familycarefair
Following are excerpts from Sherri's book, A Cast of Caregivers – Celebrity Stories to Help You Prepare to Care, including her interview with Holly Robinson Peete. As a TV star, singer, author and co-founder with her husband, NFL star Rodney Peete, of the HollyRod Foundation which helps families of those with Parkinson's disease and autism, Holly is a true caregiving champ.  
When it comes to superstars in this game we call life, Holly Robinson Peete is a top draft pick.  An actress, talk show host, singer, author, passionate advocate, wife and mother, Holly appears to have that perfect existence.  But, even the most perfect pearls are formed by being tossed about in rough seas.
Holly's perfect life has faced two unforeseen and often devastating blows.  While juggling a thriving acting career, marriage and motherhood, she was also caring long distance for her father who suffered with Parkinson's disease and simultaneously learned that one of her twins had autism.
The Sandwich Generation of family caregivers – more than 24 million strong according to the National Alliance for Caregiving – is defined as someone who is sandwiched between generational care, caring for a child or children still at home while also providing assistance or full-time care to an older parent.  In Holly's case, she is Super Sandwich Generation: dealing with a father with a progressive disease of the central nervous system, and raising twins, one who was healthy and active (her daughter Ryan), and the other (son RJ), who was withdrawn and showing the symptoms of a special needs child.
For some people, this double hit would be enough to bring you down before the game even gets started.  But, for Holly Robinson Peete, she learned to fight through to get to the goal line.
From Sesame Street to 21 Jump Street
It was in the 1980s when Holly was still in college at Sarah Lawrence in Bronxville, New York, that her father started showing the early signs of what would be eventually diagnosed as Parkinson's disease.  He was only 46 years old.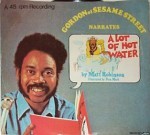 Her father, Matthew T. Robinson, Jr. was a producer and also played "Gordon" on the award-winning PBS-TV children's program Sesame Street in the 1960s and 70s.  In the late 70s and 80s he went on to become one of the most prolific TV screenwriters for shows such as the wildly popular, The Cosby Show.  Just as her father thrived in TV, Holly came by the acting gene naturally.  In the 1980s and 90s, she decided to give acting a go and was riding high on a career that saw her become a breakout TV star on 21 Jump Street alongside a then unknown Johnny Depp followed by her star turn on Hangin' with Mr. Cooper.  During this time, since Holly's parents were divorced, it was up to Holly and her brother to support their father as his disease progressed.
It is estimated that one million people are diagnosed with Parkinson's disease (PD) and each year there are 60,000 new cases in U.S.  This neurodegenerative brain disorder is characterized by a progressive destruction of cells in the central nervous system that reduces supply of dopamine causing nerve cells to fire incorrectly and causing patients to lose control of their normal body movements. While later stages of the disease are devastating, early warning signs can be subtle and progress gradually.  Not every PD patient has the same symptoms. Some experience poor balance and frequent falls, rigidity or muscle stiffness, tremors, and Bradykinesia which is the slowing down or loss of movement (shuffling steps, loss of one arm swing when walking, and difficulty or inability to turn the body).  The most high profile people living with PD today are the actor Michael J. Fox and former world heavyweight boxing champion Muhammad Ali.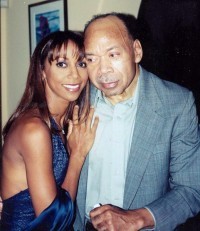 "My first reaction to my dad's diagnosis was 'what is Parkinson's'?" says Holly.  As a young college student she raced to the library to find out everything she could about the disease. "I saw two words in the books I read:  neurological and incurable.  I felt helpless and in a dark place and it was hard, this was in a pre-Google period and there was no Michael J. Fox or Muhammad Ali who had raised awareness about Parkinson's."
Double Dose of Devastation
While still providing care to her dad, Holly's career was taking off and so was her love life.  She had fallen for Rodney Peete who had been a superstar college football player at USC and one of the NFL's best quarterbacks with a 16-year career playing for the Philadelphia Eagles, Washington Redskins, Dallas Cowboys and Carolina Panthers.  They were married in 1995 and two years later Holly was a sought-after actress, NFL wife and new mom to fraternal twins Rodney Jackson and Ryan Elizabeth.
It was at this exciting time for Holly, that life gave her two blows.  Her father's illness was progressing to a point where he needed around the clock care and Holly and her brother decided he needed to live in a special care facility.   Since Holly lived in Los Angeles and her father was in New York, this made Holly one of the eight million long-distance caregivers.
"The day we moved my dad into the facility was singlehandedly the worst day of my life, to this day I still have regrets about the decision but there really were not a lot of choices," says Holly with the pain still evident in her voice even though this was almost 10 years ago.  She had her twins, a husband who was on the road for six months out of the year and she was pregnant again.  "The guilt has never really gone away but I don't hold myself accountable anymore – it was a hard choice but really the only choice."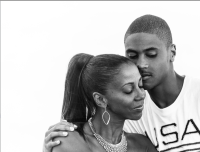 It was during this painful period in Holly's life that her three-year-old son, RJ, was given a devastating diagnosis:  autism.
"I know it's a cliché but when we were told about RJ, my life just stopped right there in that doctor's office," says Holly.  "I call that day the never day – we were told all the things my beautiful baby boy would never do and at first I felt 10 times more than hopeless."
Holly recalls how the diagnosis of her son was very different from learning about her dad's disease.  "Even though my dad was young when he was diagnosed with Parkinson's, it was totally different to hear that your three-year-old child will never really do anything normal."
Mars v. Venus
What happened next came out of left field for Holly.  Her husband Rodney had been "my rock while I cared for my dad," always there to support his wife and the father-in-law who adored him.  But, suddenly with RJ's diagnosis, Rodney became withdrawn, frustrated and definitely living in denial.
"This was the classic men are from Mars, women are from Venus scenario," says Holly.  "Men and women just think and do things differently."
Initially, Rodney was in denial about RJ and as is typical of fathers of special needs children, he distanced himself and was less involved in the daily struggle in part because he was still playing in the NFL which kept him on the road for months.  While it is estimated that 85 percent of parents with special needs children divorce, Holly actually thinks the distance saved their marriage.  "It gave me time to cope on my own without facing Rodney's different attitude and ideas about RJ," says Holly.  "Rodney originally thought RJ just needed more discipline, I knew it wasn't about that at all."
While Rodney retreated, Holly got to work.  She learned everything she could about autism in the same way she had educated herself about Parkinson's disease.  Holly learned that autism impairs a person's ability to communicate and socialize normally with others and often has a physical manifestation of repetitive behaviors.  Statistics showed that one in every 110 children has autism spectrum disorder (ASD) and symptoms can be subtle or significant.  She also learned that there is no cure for autism.
Given little hope by doctors for RJ's ability to assimilate into normal childhood, Holly refused this dismal outlook for her son and turned to alternative measures.  She found a wonderful autism therapist, she established a gluten-free diet for RJ which had some very positive effects and she brought music into his life which she found soothed her son.  When RJ recorded his first music single, Holly believes it was a way for him to not feel "judged" as he often did during sports or other activities.  She also maintained as normal a life as possible for her other children, which in addition to RJ's twin sister Ryan now included sons Robinson and Roman.
During this time, Rodney and Holly admit to a lot of foul plays with each other.  In reflection, Holly says, "I wish I had been more patient with Rodney and respectful of his denial but I was too focused on RJ."  She credits Rodney for coming up with the winning game plan.
"Rodney had that 'oh my god' moment when he realized he could lose his family but he chose instead to enter into the fight and save us all."  Holly said when she and Rodney got the same game plan going, everything changed.  Just a few weeks ago on Valentine's Day, Holly and Rodney renewed their marriage vows with all four children as their attendants.
Team Peete Scores

Rodney credits an autism father support group with helping him understand that instead of being dismayed with RJ's inability to operate in Rodney's world, Rodney learned to enter RJ's world.  The result was Rodney's 2011 book, Not My Boy! A Dad's Journey with Autism, which he hopes will help other fathers of special needs children who are struggling to understand their situation and create a "new normal."
Holly co-authored a book for Scholastic with her daughter Ryan who wanted to help other kids learn about her brother's autism.  The book, My Brother Charlie, gave Ryan a hero's role in her brother's daily challenges and won an NAACP Image Award.  And, together Holly and Rodney have built the HollyRod Foundation, originally created to support families facing Parkinson's to honor her father now expanded to also help families living with autism in recognition of the lessons the Peetes have learned from RJ.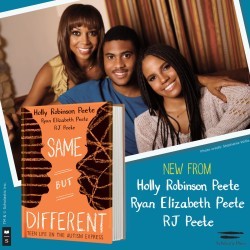 In 2016, Holly collaborated with her twins, RJ and Ryan Elizabeth on the book, Same But Different – Teen Life on th Autism Express.
Her relief from the guilt she says is inevitable for all caregivers comes from the impact of the HollyRod Foundation that helps families just like her family needed answers and hope.  "At some point, you take your guilt and you move on and I did that by paying it forward," says Holly.  "Knowing that my family can help others and maybe ease their caregiving journey is the best gift of all."
Spoken like a true superstar.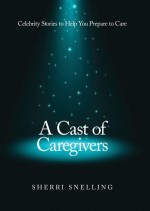 Holly's story along with other celebrity caregiver journeys are included in Sherri Snelling's book, A Cast of Caregivers – Celebrity Stories to Help You Prepare to Care.
©2016 Sherri Snelling