"Casting is sometimes fate and destiny." – Steven Spielberg
On Wednesday, February 13, a cast of characters will come together to fete the new non-fiction book by Sherri Snelling – A Cast of Caregivers – Celebrity Stories to Help You Prepare to Care. Following is the script for this not-to-be-missed VIP party.
The Location:  Writer's Den in the Bookmarks Lounge of the Library Hotel
The cocktail party crew will take over The Writer's Den of the Bookmarks Lounge – a gorgeous book-infused space with leather armchairs, warm fireplace and enclosed atrium to be found on the 14th floor of the Library Hotel in midtown Manhattan. Located on the same street – Madison Avenue – where Mad Men is set, in the shadow of the historic Empire State Building (where Sleepless in Seattle has its final romantic scene) and down the street from the iconic and appropriate New York Public Library (where Mr. Big jilted Carrie for take one of their wedding in the Sex and the City movie), there is no better place for a party about a book which has a movie/TV motif.
The Producers: Hosted by Alex Witt and Brooks Kenny – friends of the author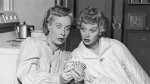 The former is Sherri's USC sorority sister – a long-running friendship with a bond which lives up to the quote, "A good friend gives you bail money, a best friend is sitting in the jail cell beside you."  Just picture Lucy and Ethel.

The latter is a newly forged friendship based on their projects together as Lotsa Helping Hands and Caregiving Club, that may not have the history of the first but has the depth of girl power with a lot of laughs and hugs. Think Tina Fey and Amy Poehler.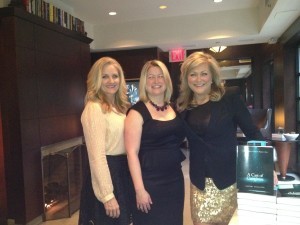 When you put Alex, Sherri and Brooks in a line-up all you can think of is Legally Blonde.
The entire production is made possible only through the generous underwriting of Lotsa Helping Hands headed by CEO Hal Chapel.  He is our Mark Cuban for the evening.

The Cast: The VIPs
Although there will be no red carpet, this is a VIP, invitation-only event for those in the world of caregiving and publishing or friends of the blondes.  Picture the fabulous party scene from Breakfast at Tiffanys and you get the picture.  Luminaries include:  Joni Evans of wowOwow, Beth O'Connell of NBC/Universal, Sherri's editors from Next Avenue – Gary Drevitch and Rich Eisenberg, Huffington Post and Jane Farr of ThirdAge, Leigh Haber from O Magazine,  Steve Heyman from the New York Times Magazine and Ben Dickinson of ELLE, pr and advertising gurus such as Scott Daly of Dentsu USA, Sean Woods and Amanda Bonzo of RLM Finbury, Golin/Harris, James Grant of JGPR, Glover Park Group and Vincent Esposito from Media Planet; the healthy and caring team from The Monday Campaigns including Sid Lerner, Peggy Neu and Cherry Dumaual, corporate friends such as Michael Duffett of Canon and caregiving advocates including Alan Blaustein, CEO of CarePlanners, Robert Bua, CEO of CareScout, a Genworth company, Greg Johnson of EmblemHealth, Dr. Mary Mittleman from NYU, Gig Barton of RLTV, Celeste Carlucci of Fall Stop Move Strong, Rie Nirregaard of Omhu, as well as non-profit organizations and fellow authors and writers and broadcasters.
The Headliner: Author and caregiving expert – Sherri Snelling
Sherri says she feels like a combination of two Oscar winners: Sally Field in her 1985 Oscar speech, "You like me, you really like me!" and Julia Roberts as she took the stage as best actress in 2001, "I love it up here – I don't want to leave! I love the world! I'm so happy! Thank you!"  With a group of Friends for which she feels blessed, and great reviews for her book, including one from caregiving pioneer former First Lady Rosalynn Carter, for which she feels giddy, this will be A Night to Remember.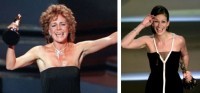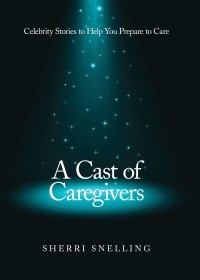 The Book:
A Cast of Caregivers –
Celebrity Stories to Help You Prepare to Care
A blend of celebrity caregiving stories, expert advice on what to expect when caring for a loved one, self-help wisdom for caregiver wellness and pop culture references to help the reader embark on a journey of preparing to care for a family member or other loved one.  Click here to read more about the book and the author and read the advance reviews.