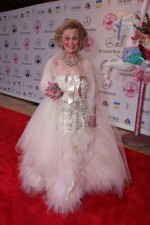 Barbara Davis is a small, slight woman who looked like a fairy princess at her recent gala event – but don't be fooled – this woman is a giant force gathering L.A.'s finest to raise dollars and awareness for diabetes.  For more than 35 years, her Carousel of Hope Balls to benefit the Barbara Davis Center for Childhood Diabetes at the University of Colorado School of Medicine, have raised more than $75 million and are always the VIP ticket for L.A.'s entertainment and society crowd.
According to the American Diabetes Association more than 25 million people – both children and adults – are living with either type 1 or type 2 diabetes and an additional 79 million Americans are pre-diabetic.  Barbara Davis and her late husband, Marvin Davis, the billionaire Colorado oil baron and former owner of Twentieth Century Fox, created their foundation based on their experiences with their daughter Dana who was a child when she was diagnosed with diabetes.  Another daughter, Nancy, has multiple sclerosis and started her own foundation which holds the Race to Erase MS event every year.

Held bi-annually at the Beverly Hilton Hotel, the Carousel of Hope Ball never fails to deliver Hollywood's elite coming together for food, music and fund-raising. Caregiving Club TV was invited onto the red carpet to interview the galaxy of stars who came out to support Barbara but also to honor the night's award recipient, George Clooney. We asked the celebrities about caregiving and we also asked some of the night's music legends – including Neil Diamond, Smokey Robinson and Quincy Jones – about the power of music to help us heal. Here are some of the highlights of the evening:
 George Clooney – The man of the hour is just as he appears in many of his movie roles: charming, gracious, gorgeous and full of mischief.  As flashbulbs went crazy we were able to get a couple of minutes of George's time to ask him about his award.  When talking about chronic disease such as diabetes and third world challenges, George turns serious and passionate about making sure as a society we don't drop the ball on helping others.  He said to me, "Diabetes is at almost epidemic proportions, I'm hoping that whatever you can do to bring attention to it is a good thing."  We hear you George.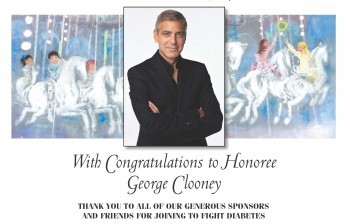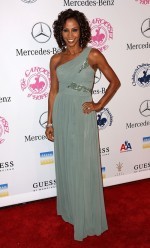 Holly Robinson Peete – Actress, author and advocate Holly was beautiful in a jade-colored gown.  She is a Sandwich Generation caregiver – squeezed between caring for two generations – having cared for a father with Parkinson's disease and a son living with autism.  Holly (whom I also interviewed for my upcoming caregiving book), talked to us about advances in autism and how important it is for caregivers to get a break for themselves so they do not burn-out.  "You have to find time to focus on yourself and take some time off from caregiving occasionally – you're not good to anybody if you're not taking care of yourself."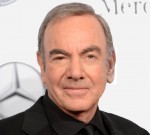 Neil Diamond – Before he became a best-selling singer/songwriter (115 million records worldwide), Grammy winner and according to Billboard the third-most successful adult contemporary artist (behind only Barbra Streisand and Elton John), Neil Diamond actually contemplated a career as a laboratory biologist to find a cure for the cancer that had taken his grandmother.  He told me "I think it's everything," to have family and friends around you as you battle a chronic illness or disability.  Tonight he performed onstage and even coaxed George Clooney into a duet on his famous "Sweet Caroline."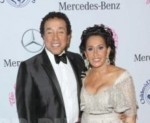 Smokey Robinson – Motown and Grammy legend, Smokey talked to us about the power of music to help heal our bodies and our souls.  He told me, "Music is the universal language, it transcends all people, languages and continents and it's a gift from God which is why it soothes the soul and mind and the body and I am so happy I am in it."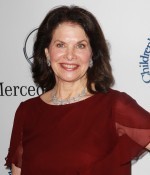 Sherry Lansing – The first woman to run a major Hollywood studio, Sherry was president of Twentieth Century Fox and CEO of Paramount Pictures and now runs her own foundation to support cancer research and programs.  She talked to me about caregivers needing a break and how great it is to be a woman in her third age, "I think the third chapter is the best part of life – it's about your time, you get to do what you want to do and for me it's about giving back and it's the best time of life."  She also said about caregiving, "My message is to not neglect yourself.  If you do, you'll never be able to take care of the other person – you must put yourself first, get enough sleep and take care of yourself."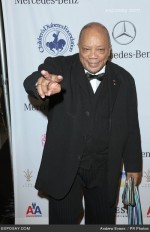 Quincy Jones – For more than five decades Quincy Jones has been an impresario in the music world – as performer, songwriter, producer (Michael Jackson's Thriller and Off the Wall albums) and 27-time Grammy Award winner.  He told me about his current work providing music therapy programs to children with Down syndrome and autism and adults with Alzheimer's disease, "[It's] Unbelievable, we are knee deep in music therapy now for autism, dyslexia, ADD and six other diseases. Music engages both sides of the brain and helps calm and soothe many patients."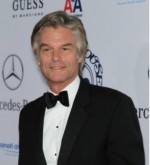 Harry Hamlin – Harry and his wife, actress and talk show host, Lisa Rinna, recently starred in a Depends commercial helping to destigmatize one of the issues [incontinence] that happens as we age or have a disease which affects our neurological functions.  Both Harry and Lisa have been through caregiving with their parents and I talked to Harry about this, "We depend on our families when disease strikes, it's always a tough moment in life, it's a moment that is inevitable and if we can be there for our parents, it just makes it that much better."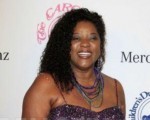 Loretta Devine –  Loretta has had a recurring guest starring role on TV's Grey's Anatomy as wife of Chief Webber (James Pickens, Jr.), Adele, who suffers from Alzheimer's.  I recently gave her and James an award in our Caregiving Club 4th Annual CARE-Y Awards for best caregiving stories on television.  Loretta told us she is one of the 79 million pre-diabetics and she finds family and friends are essential in keeping her on track when you are battling a chronic illness.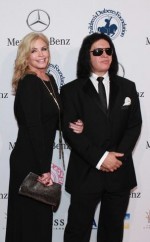 Gene Simmons – Lead singer for the iconic rock band, KISS, Gene had a father he lost to complications of diabetes and his mother currently suffers from the disease. He told us, "It's in my genes and I have to watch how much sugar I intake…sugar is not your friend."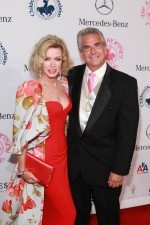 Donna Mills – This long-time TV actress  from the 80s Knots Landing to today's Nip/Tuck has been a long-time friend of Barbara Davis and told me, "If Barbara has anything to say about this [diabetes], they will find a cure and they're going to find it soon."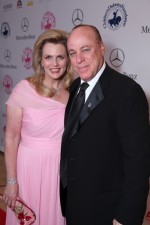 Nancy Davis – She is living with multiple sclerosis but also supports her mother in her advocacy efforts and her sister Dana who suffers from diabetes. Nancy stopped to talk to me about the importance of family caregivers, "When you or a loved one are diagnosed with a life-threatening or life-altering disease, it is devastating and you feel all alone.  There is nothing like having family and friends around you to make you feel normal and help you get the help and information you need – these advocates can help you think clearly when you are still in shock over your diagnosis."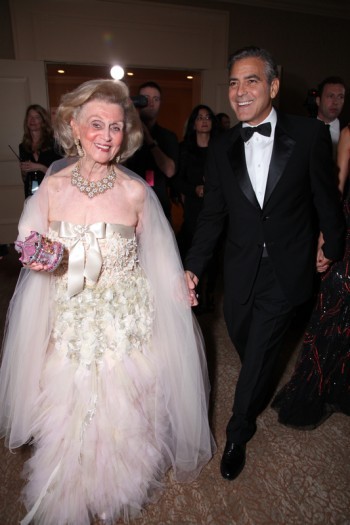 Barbara Davis – As a mother with two daughters battling devastating disease, Barbara knows the important role family caregivers play.  Turning her passion into advocacy for diabetes and multiple sclerosis is her legacy as she tells me, "I want everybody to be wonderful, I want everybody to be healthy – no more kidney disease, no more stroke, no more heart disease – that's why I do this."
In addition to the above stars, the night's event also included:  Jane Fonda, Shirley MacLaine, Sumner Redstone, Clive Davis, Berry Gordy, Sidney Poitier, Jay Leno, Julianne Hough (Dancing with the Stars, Rock of Ages), Candy Spelling, Nicky Hilton, Sasha Alexander (Rizzoli & Isles), Nicollete Sheridan, Jennie Garth, Jackie and Joan Collins and others.
Click here to view the Caregiving Club Carousel of Hope Ball celebrity interviews, or visit our Caregiving Club You Tube channel to view all our celebrity event videos.