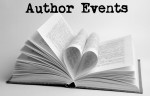 Following are book signings, speaking engagements, media interviews and other events for Sherri Snelling, author of A Cast of Caregivers – Celebrity Stories to Help You Prepare to Care. (Note:  this calendar is being constantly updated – check back frequently for newly added events).
Sherri at a recent book signing event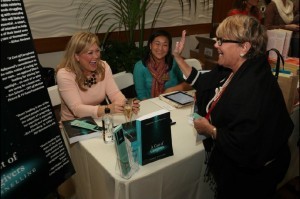 Sherri appeared on "Real Orange" on PBS SoCal Channel KOCE
to talk about her new book with hosts Ed Arnold and Ann Pulice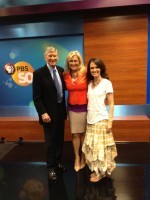 Upcoming 2015 Events:
July 25, 11:00 am – Rolling Hills United Methodist Church, Rolling Hills Estates, CA
Sherri will be the keynote speaker on "Managing Caregiver Stress." There will be a book signing immediately following the event. Purchase book at the event or ahead of time at Amazon.com and Barnes and Noble.com.
Monthly Caregiving Webinars hosted by LifeCare
Sherri is the speaker/presenter for the monthly LifeCare "Caregivers Network" webinars. See here for more details
"The Senior Zone" hosted by Shawn Perry on WYCB 1340 AM in Washington, D.C.
Sherri is a regularly featured guest on this top radio program for boomers, seniors and caregivers. Her next appearances:
July 20 – "Sandwich Generation – The Caregiving Tipping Points"
November 2 – "Home for the Holidays – How to Have the C-A-R-E Conversation with Older Parents"
Previous Events:
 Motion Picture &  Television Fund Women's Conference
Sherri was featured on a caregiving panel where she spoke about the "Sandwich Generation Juggling Act" at this first annual women's conference hosted by MPTF at the Four Seasons Hotel in Beverly Hills. A book signing followed the event.
Sherri Snelling and Holly Robinson Peete Headline Astellas Employee Event
Sherri Snelling joined Holly Robinson Peete at keynote speakers at an Astellas event for 5,000 to kick off its new StarLife caregiver support program for employees in Chicago.
Featured Speaker and Book Signing Event at USC in downtown Los Angeles
Alumna Sherri Snelling spoke on center stage at Bovard Auditorium about "The 7 Ways to Caregiver Wellness" immediately followed by a book signing event. The event draws more than 1,000 business, civic and organizational leaders from the greater Los Angeles area on a variety of women's issues.
 Introduction of Keynote Speakers Norman Lear and MSNBC's Alex Witt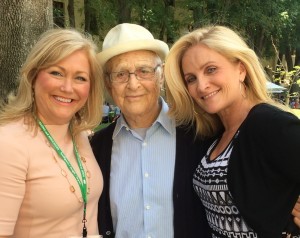 As a frequent speaker at the What's Next Boomer Summit and Boomer Venture Summit events produced by Mary Furlong & Associates, Sherri Snelling secured and introduced two USC friends serving as the event's keynote speakers, legendary TV writer and producer Norman Lear and MSNBC's anchor, Alex Witt. The event draws 300 Thought Leaders in technology, health care, venture funding and entertainment.
Book Signing Event at American Society on Aging Conference
Sherri Snelling was one of several authors at a book signing event at the Hyatt Regency Hotel in Chicago which draws 4,000 professionals in the aging sector annually.
.

 First Republic Bank Private Client Events throughout Southern California
Sherri was the featured speaker on "The Health & Wealth Risks of Caregiving" at a series of special client events throughout Southern California hosted by First Republic Bank. Sherri's book were provided to attendees and a book signing conducted after the presentation.
  Featured Speaker and Book Signing at Alzheimer's Association Central California Chapter Conference
Sherri was a featured speaker at the annual Dementia Care Conference held by the local chapter of the Alzheimer's Association at the Montecito Country Club – Santa Barbara, CA.
Hospice & Palliative Care Association of New York Conference
Sherri was the keynote speaker on "Sandwich Generation Juggling Act" for this group of 500 health care professionals held at the Desmond Hotel and Conference Center in Albany, NY.
WomanSage Salon Event
Speaking on "Caregiving in the Spotlight" Sherri was the keynote speaker for this event held at the Center Club in Orange County.
Thank you to the evening's speaker sponsor, CareLinx
 Interview on KFWB-AM, "Dr. Chambers On Call" radio program
Sherri talked to Dr. Chambers about how to have the "C-A-R-E Conversation" from her book.
Radio host, Lori LeBay interviewed Sherri about her new book.  Both Lori and Sherri were named to the Top 10 Alzheimer's Influence list by Sharecare and Dr. Oz – Lori was #1 and Sherri was #4. (You can listen to the podcast in right hand sidebar on this page.)
Radio host Prudence Lay interviewed Sherri about her new book. (You can listen to the podcast on the right hand sidebar on this page)
Interview on PBS SoCal TV (KOCE)
Sherri appeared on the program "Real Orange"  to talk about her book with program hosts, Ed Arnold and Ann Pulice.  Watch the segment here.

Toula Wooten interviewed Sherri about her new book.  Click this link to listen to the podcast.

Interview on "Unexpected Caregiver" Radio Show with host Kari Berit
Sherri talked to Kari about her book and the caregiving lessons learned from celebrities such as Joan Lunden, Marg Helgenberger and Sylvia Mackey.
"The Aging Boomers" Radio Show, KSVY-FM
Sherri talked with host Frank Samson about July National Sandwich Generation Month and tips from her book for this local broadcast for listeners in Sonoma, California. Click here to listen to the show.
"The Caregiver Support Marathon" PWR Radio Network 
Sherri spoke to hosts Lillian Caldwell and Soul Dancer on the special radio program "The Caregiver Support Marathon." She was one of 6 experts nationwide who spoke about how to be prepared to be a caregiver. Sherri spoke specifically to "How can caregivers stay sane when faced with the added stress of being a caregiver."  Listen to Sherri on "The Caregiver Support Network" podcast.
"On Point with Carlette Christmas" KAYT-FM (Alexandria, Virginia and Shreveport, LA)
Sherri talked with host Carlette Christmas about the inspiring and empowering caregiving stories from her new book.
"Aging Insider" on BeccaTV
Sherri talked to host Becca Niederkrom, host of "Aging Insider" about her book and the activities of Caregiving Club.
Watch Sherri's interview on Aging Insider TV.
Oasis Senior Center – Newport Beach, CA
Sherri is a frequent speaker on a variety of caregiver, boomer and senior topics at this senior center.
"Be a Healthy Caregiver" Radio Show
Sherri talked to host Chris MacLellan about the "7 Dimensions of Caregiver Wellness" from her book for this national radio program. Listen to the podcast of the show here (or you can listen to it in the sidebar at the right of this page).
Orange County Library and History Center
Sherri was one of several featured Orange County authors invited to speak to the public at the Annual Authors Festival.