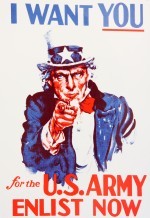 They serve and they sacrifice – all for our freedom.  This Memorial Day, we remember those brave men and women who have lost their lives in conflicts and wars to guarantee our American way of life.  But, I will also be thinking about the 23 million living veterans of wars ranging from WWII to Operation Enduring Freedom and their 10 million family caregivers.  According to the Department of Veterans Affairs, amazingly, seven million of these 10 million caregivers of veterans are veterans themselves. They deserve our thanks – and not just in lip service but in real service.
While we join our families and friends for the kick-off to the summer season this weekend – the BBQs, the pool parties, the store sales and blockbuster movies – I ask you to take time to talk to your family and friends about "enlisting" to help our veterans and their caregivers.  From Memorial Day until Veterans Day (November 11, 2012) – check out my 8 tips on how to support our veterans and their family caregivers.
To encourage your volunteerism, here are a few things you should know about these "bravehearts" – the caregivers of our veterans from a landmark study conducted by the National Alliance for Caregiving and underwritten by UnitedHealth Foundation:
Veterans' caregivers bear a higher burden than most caregivers, helping to manage emotional and physical conditions often for 10 years or longer.  In fact, compared to caregivers nationally, caregivers of veterans are twice as likely to be in their caregiving role for more than 10 years (30 percent vs. 15 percent).
Caregivers of veterans are overwhelmingly women (96 percent) who sacrifice their own health, work and family life.  These veteran's caregivers have twice the levels of stress (88 percent) or depression (63 percent) than typical caregivers.
The study revealed that many veterans' caregivers are younger – spouses of those having served in Operation Iraqi Freedom (OIF) or Operation Enduring Freedom (OEF) but also revealed that Baby Boomer parents are caring for their physically and emotionally injured adult children.  Sixty percent of these veterans are suffering with post-traumatic stress disorder (PTSD), 70 percent with mental health conditions such as depression or anxiety, and 29 percent with traumatic brain injury (TBI).
Enlist Now – 8 Ways To Help Caregivers of Veterans This Year
1. United States Department of Veterans Affairs (VA) – There are several opportunities to volunteer to support veterans and their caregivers through the federal government department dedicated to them.  In addition to donating time and money, there are organized Welcome Home Events happening at the local VA Medical Centers across the country, there is also President Obama's United We Serve activities happening all summer long which include helping homeless veterans, becoming a volunteer driver to provide transportation to veterans and families to and from VA facilities and more.
2. Wounded Warrior Project (WWP) – dedicated to those who were injured since 9/11, WWP has an online community for its members to share stories and volunteer to help one another at My Care Crew.  If you know a caregiver of a wounded veteran you can start one of the free, private communities where volunteers can provide help and support or find an existing community and ask to join.
In addition, WWP has hosted numerous Caregiver Retreats where caregivers get a weekend away to relax, recharge and reconnect with other caregivers going through similar challenges, and they support a host of career training and employment opportunities for veterans and their spouses. Nominate a caregiver of a veteran or donate to support this wonderful respite break for a veteran's caregiver.
WWP also has the Believe in Heroes™ campaign, a two-month long series of events from September 11 and November 11 where all Americans can show their support of veterans by hosting a Believe in Heroes party or supporting retailers and brands that support heroes or purchasing Believe in Heroes gear and apparel.
3. ReMIND – Stand Up for Heroes is the annual event held in November and coordinated by the Bob Woodruff Foundation to provide resources and support to injured service members, veterans and their families.  Donate to the cause or buy tickets to the event through the ReMIND Web site.
4. Joining Forces – this is an initiative to encourage institutions, businesses and individuals to do more to help military families that is championed by First Lady Michelle Obama and Jill Biden, wife of the Vice President. There are numerous ways to get involved including:
The YMCA, National Military Family Association and Sierra Club Foundation offered free summer camp to 7,000 military kids at camps in 35 states.
Wal-Mart and Sam's Club will guarantee a job at a nearby store for military family members who have been transferred to another part of the country.
The U.S. Chamber of Commerce will hold 100 hiring fairs around the country to help 50,000 veterans and military spouses find jobs outside government.
5. National Military Family Association – Operation Purple Healing Adventures is a family camp experience for Operation Iraqi Freedom (OIF) and Operation Enduring Freedom (OEF) military families that has given hope and healing to more than 45,000 military children and teens since 2004.  You can become a camp counselor or donate funds for camp activities.
6. Project Sanctuary – this non-profit organization has a mission to provide therapeutic, curative, supportive and recreational activities to veterans, active military personnel, their spouses and children in a leisure environment and has been recognized by Joining Forces as one of the top 5 veterans and families non-profit organizations.
7. Fisher House – The Fisher House™ Foundation donates comfort homes, built on the grounds of major military and VA medical centers that are a home away from home for patients who are receiving long term care at major military hospitals and VA medical centers.  There is at least one Fisher House at every major military medical center to assist families in need.  The Fisher House program serves more than 17,000 families annually, and have made available over four million days of lodging to family members since the program originated in 1990.  You can donate to support the operations of Fisher Houses or volunteer as staff for a local Fisher House by visiting the web site.
8. Volunteer Match – If you are not sure where to start, go to this online site that can match you to various local veterans organizations and events.
God bless our troops, our veterans and their family caregivers.  And, on this Memorial Day (and every day) – thank you for your service, your courage and your sacrifices.
Note:  Today's blog is dedicated to the veterans in my life – my step-father who is a Korean War Veteran and proud Navy man, my late grandfather who was an Army WWII veteran and my brother's good friend, Major Tai Le, who has done two tours in Iraq and has returned to us in California where he is now at Camp Pendleton after being assigned to the Pentagon in the JAG office.